ABOUT PARDO
For over forty years, Cantiere del Pardo has been integral in the the production of stylish, high performance vessels with both, quality and comfort combined. Now with 4000 boats constructed by this reputable brand they have been able to invest in new innovations and technologies to develop new models and improve customer care. 
In just over 2 years Pardo Yachts has quickly become the No.1 walk-around dayboat in the sector and one of the fastest growing motor yachts in Europe.
This rapid growth can be put down to giving the modern boater the experience, quality and style that they demand.  
Pardo's unique head turning design combined with functionality both above and below decks have won many admirers of the world over. 
Think Italian styling focused on quality of materials and finishes where no intricate detail is left untouched. A vessel constructed to be both beautiful and powerful combined, designed to suit luxury taste while maintaining simplicity and comfort.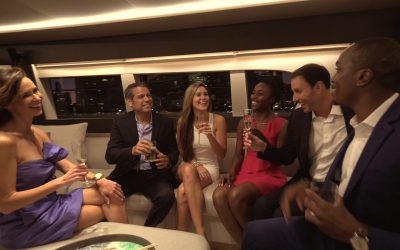 Everyone wants to make sure when you have guests onboard that they are enjoying themselves but sometimes this takes a bit of prep work. With Cobli's range of boats built to be entertainers we thought it would be wise to put together your go to list to ensuring you are...
Our Boats
All Boats
Catamarans
Day Boats
Motor Yachts