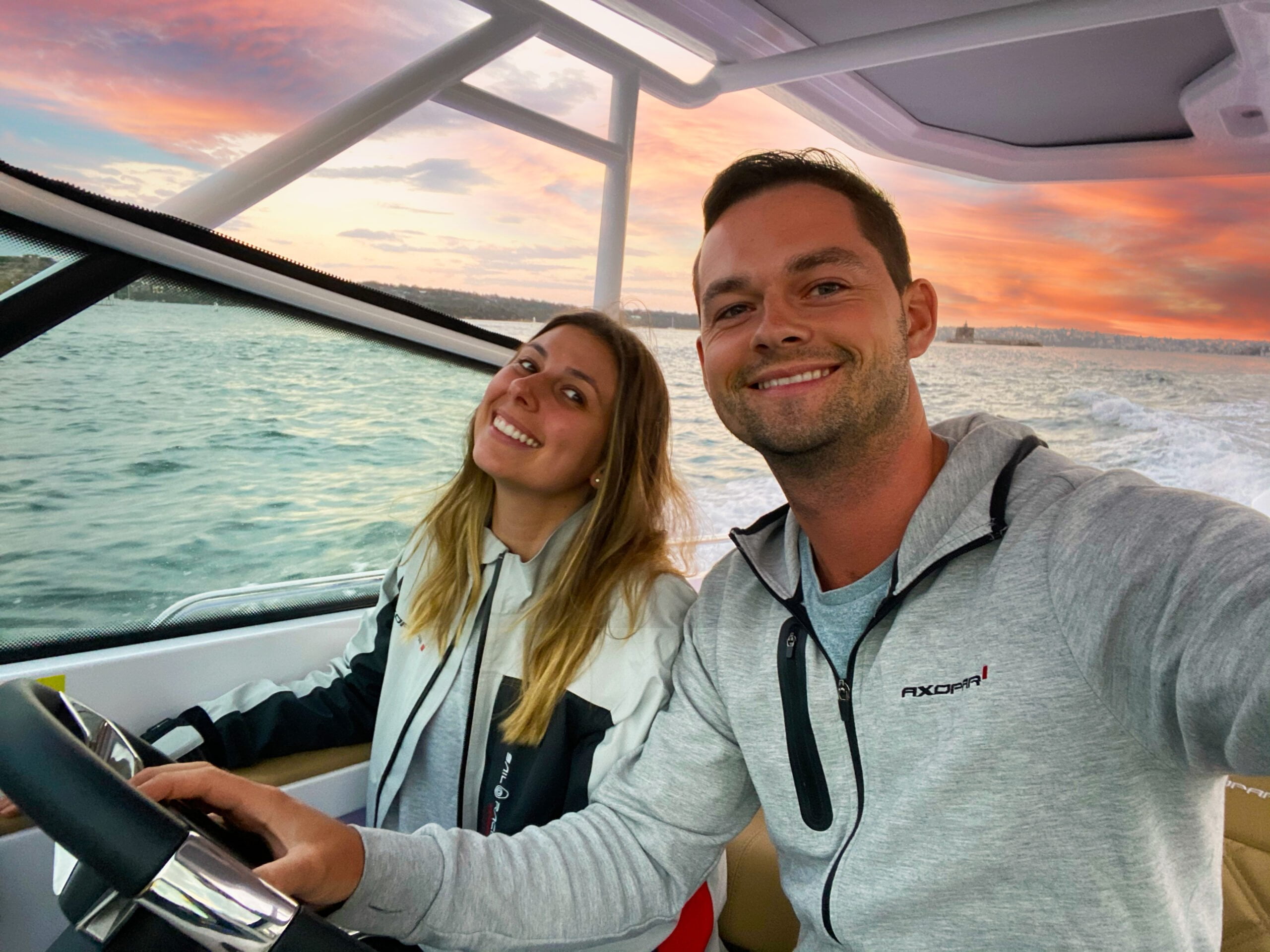 After dinner at the CYC Joe and Bianca cruised the Axopar 28 past the scenic Sydney Harbour Opera House and under the Harbour Bridge on their way to Darling Harbour.
On arrival, the couple were greeted by helpful staff who assisted them in parking the boat stern-to with a great view of the screen.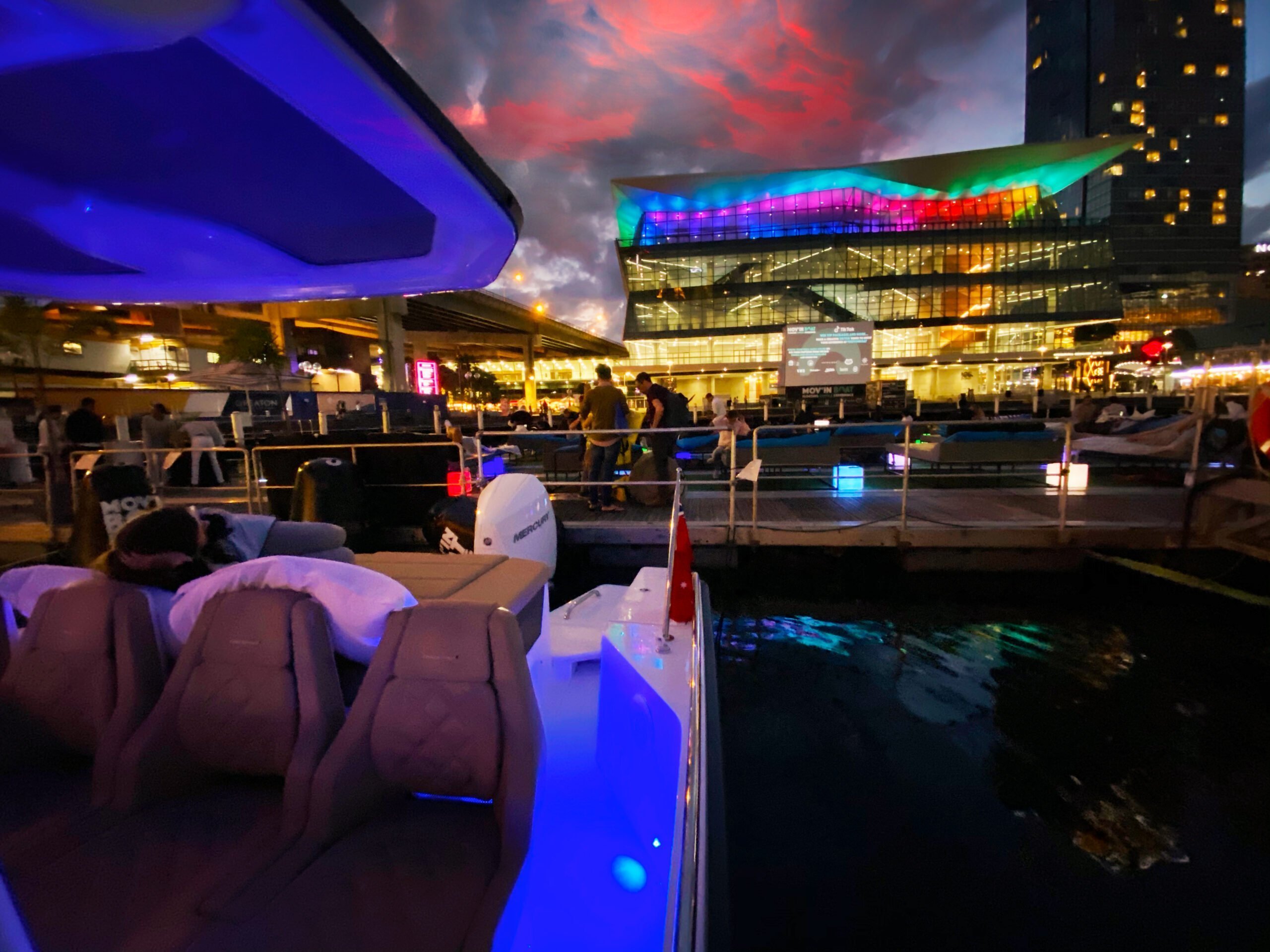 Once safely berthed they set up the aft cabin with pillows and blankets and perused the food and drinks menu available onsite.
With the sunset, the bay was lit by city lights, allowing for a romantic evening watching a delightful movie under the night sky.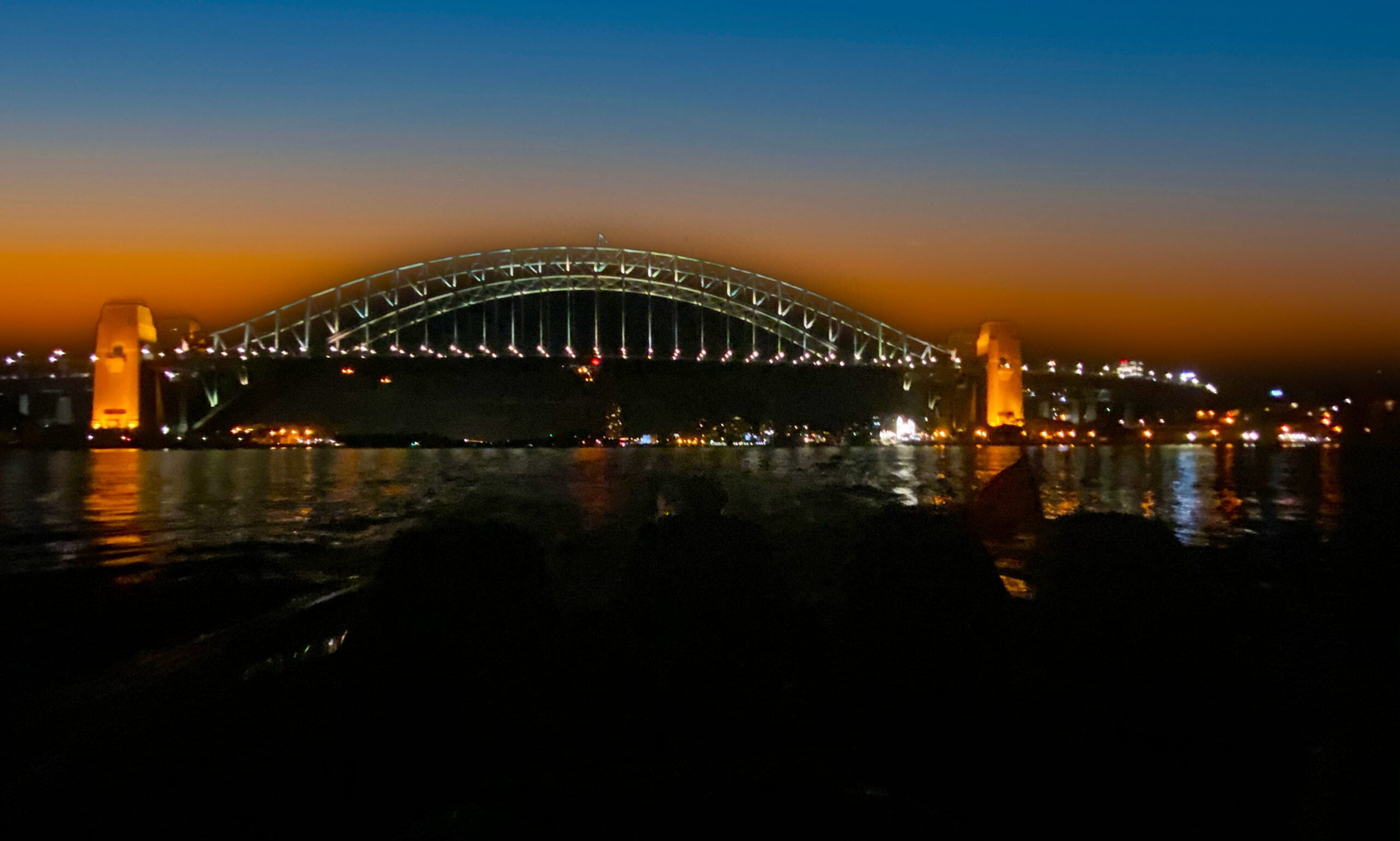 For anyone looking for a romantic date idea, there has never been a more perfect one than taking the Axopar 28 to Mov'n Boat.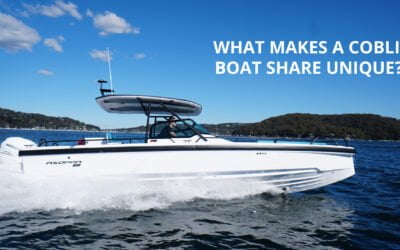 John Cowpe explains why they believe COBLI is the best way to enjoy real equity ownership for the prestigious boat brands they import to Australia and New Zealand, as well as exactly what makes a COBLI boat share unique.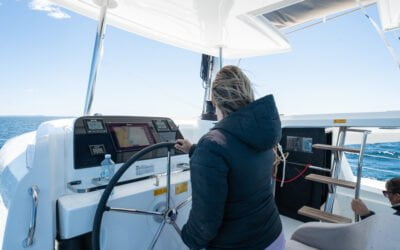 There is always more to learn when it comes to seamanship, navigation, manoeuvering and generally broadening your knowledge base. COBLI offers training prior to handover, as well as, exclusive further education packages to up-level your skills.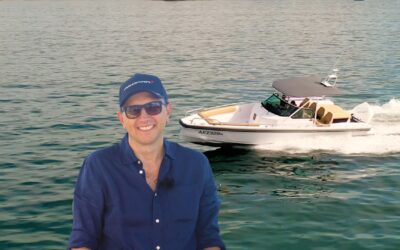 Lorenzo says, "What they offered in terms of syndication and having a 1/5th share. I looked at other syndication companies with similar sized boats but they were all a 1/8th share or a 1/10th share and that wouldn't have given me the usage I was after. I was also attracted to the management that syndication offers, after a day on the boat I come in and I basically walk off the boat, someone else comes and cleans it… Maintenance, servicing, registration, antifouling it's all looked after and I don't have to worry about any of that."