Vic and her family recently bought a share in "Spaceboy" Cobli's first Lagoon 42 Syndication.
The Howell's love spending time on boats and in the past have spent a lot of time on friends boats or chartering boats but this is their first time being a boat owner.
"One of the things that we've noticed is that our friends spend a lot of time maintaining and fixing their boats. Sometimes there is a feeling of guilt when they aren't using their boats as much as they think they should. So this seemed like the perfect solution, with no maintenance, things looked after, walk-on walk-off situation.. that really appealed to us."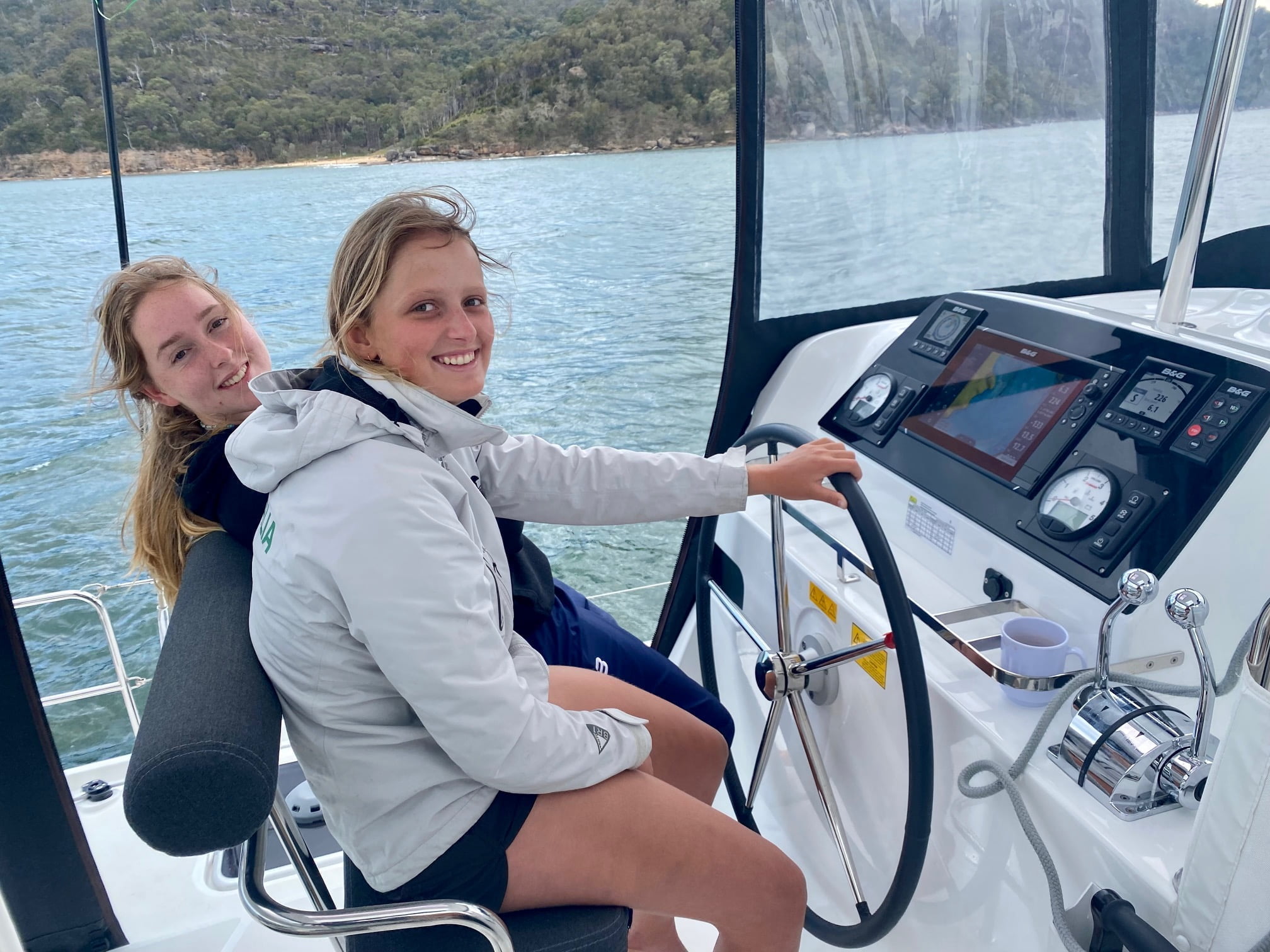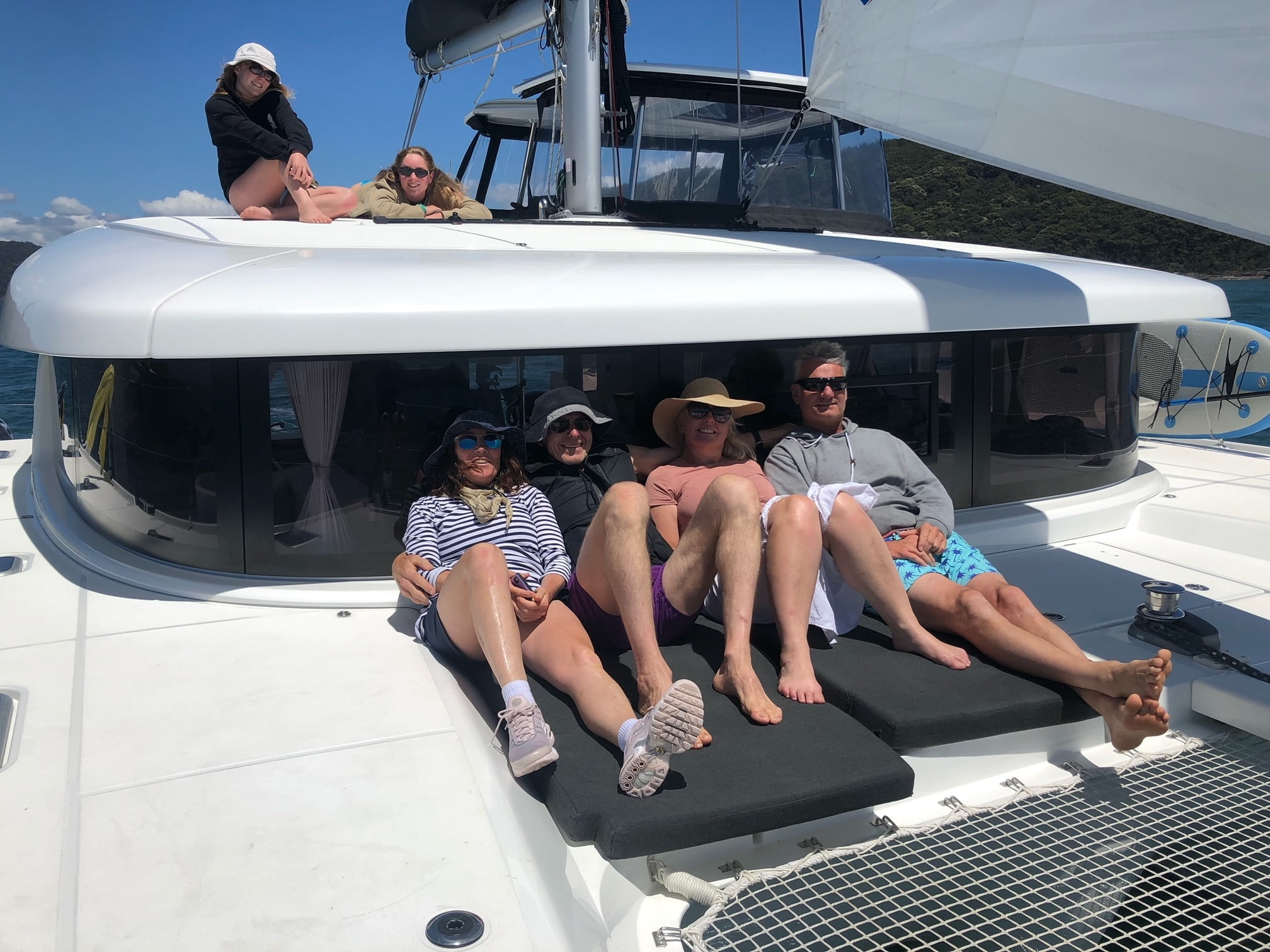 When it came to the decision to go with Cobli Vic says, "I liked the idea of being a one-sixth share, other syndicates offer one in ten so then I think it is more challenging to get the times you would like to be on the boat, that appealed to me. Also getting a new boat is pretty exciting."
Vic loves sailing catamarans saying that they suit their family really well, the Lagoon 42 was a great choice because it is in her words it is, "really comfortable, spacious, it can accommodate our family, our teenage kids and their friends or our friends… It's a very luxurious boat. I think which is lovely to get to experience being a co-owner of such a lovely boat."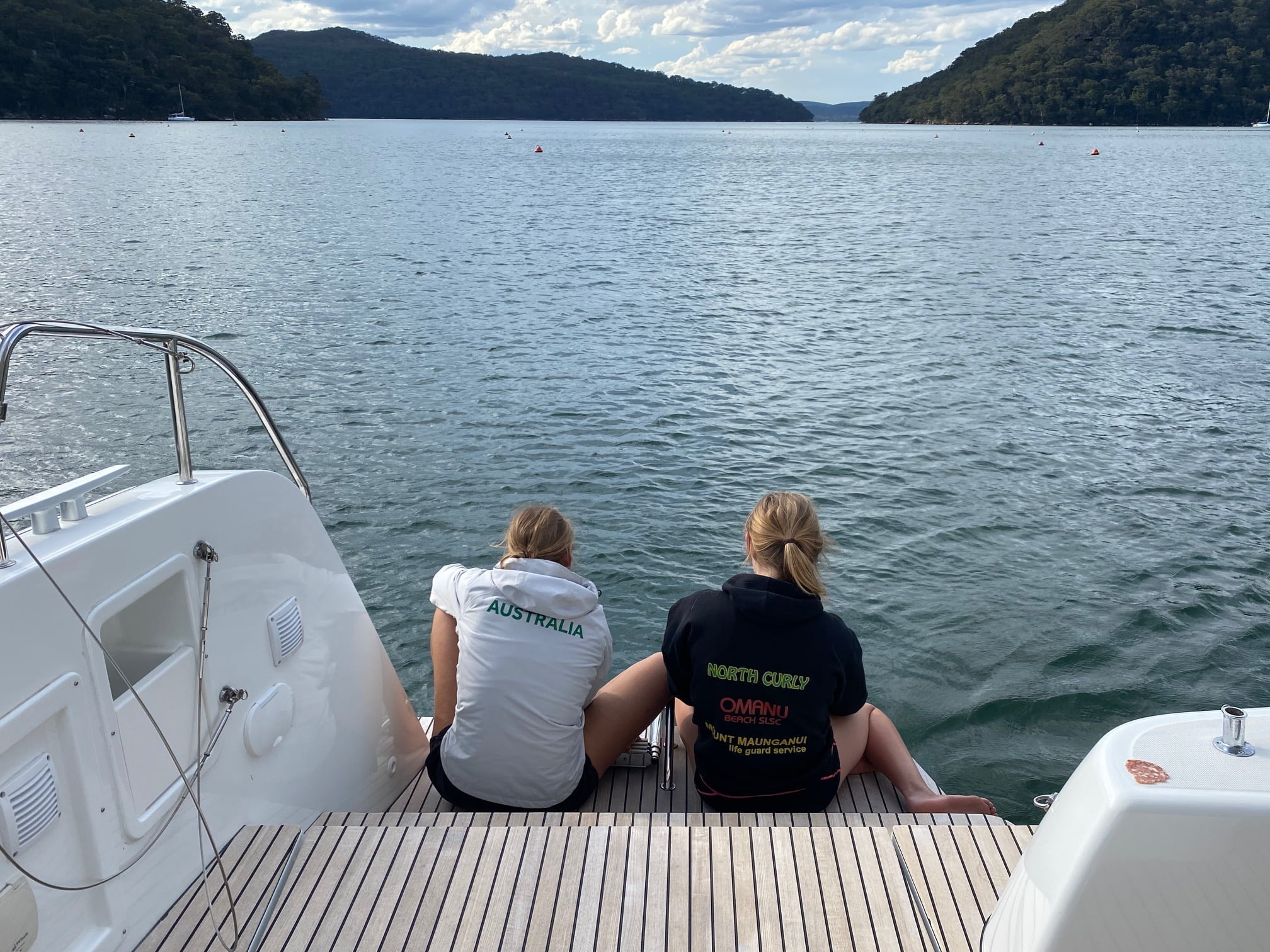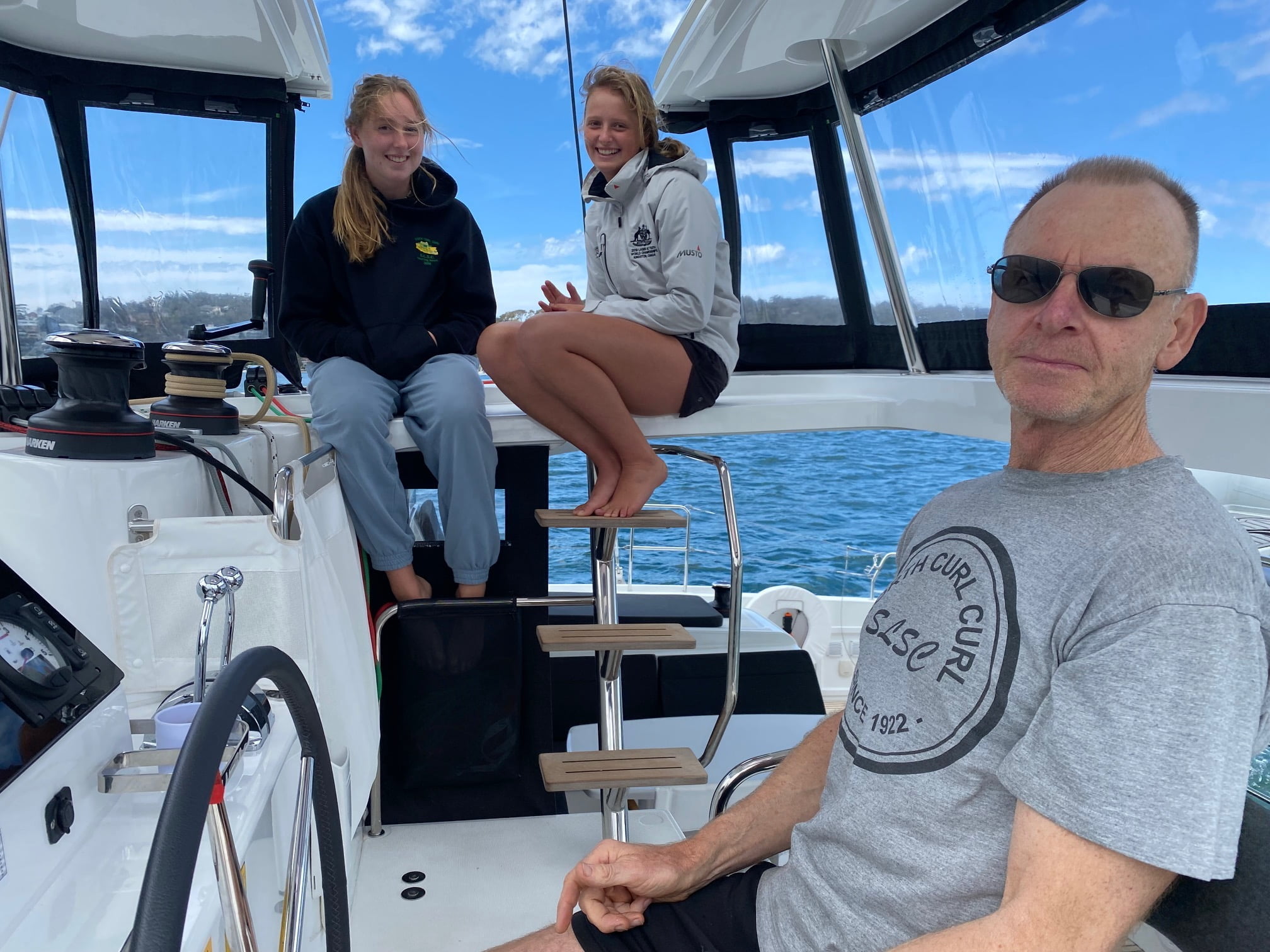 They have only taken the boat out twice but she says, "every time we get on the boat it's like walking onto a brand new boat which is really exciting and thrilling. I have to admit it is a bit nerve-racking as well because it is such a beautiful new boat."
So far they have just cruised around Pittwater and stayed overnight with the family and the kids were really excited to be out on the boat.
"I can see that we are going to have a lot of fun times with our kids and their friends".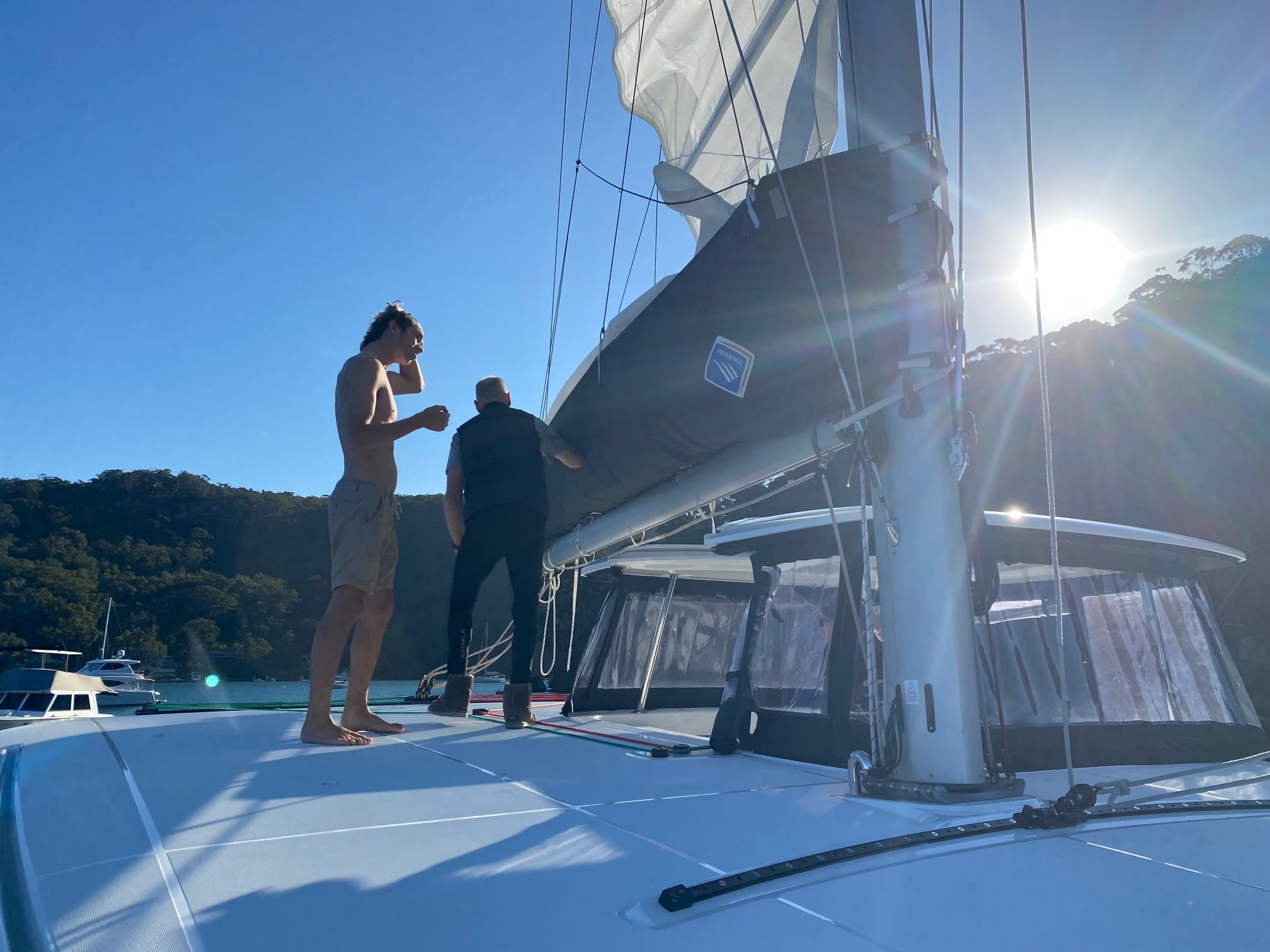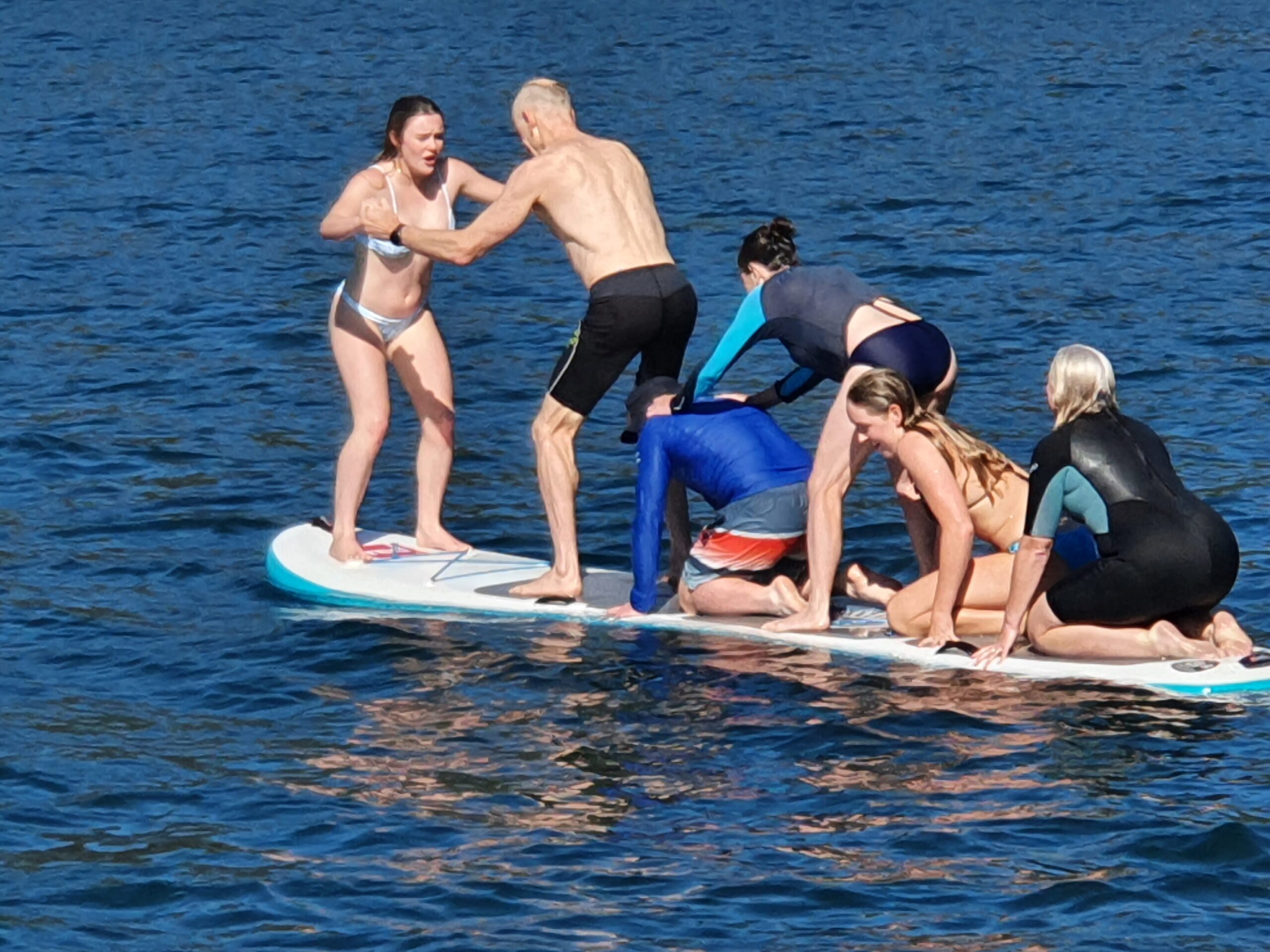 Cobli provides training prior to the handover of the boat to each owner, Vic said "that was really helpful. I did two days of training with Nicky and Joe, which really helped me to become a lot more comfortable using the boat, parking the boat, which is still terrifying but I do feel a lot more confident than I did before I did the instruction so that's really good. They are really patient and helpful so I do feel a lot more comfortable in using the boat now. I have to say having Nicky as boat manager is fantastic she goes above and beyond to make sure everything is taken care of."
Vic summed up our chat by saying, "I just love that you can walk-on walk-off and not have to worry about all of the maintenance and all the little details are looked after so it's really a pleasure to have this as an opportunity for our family."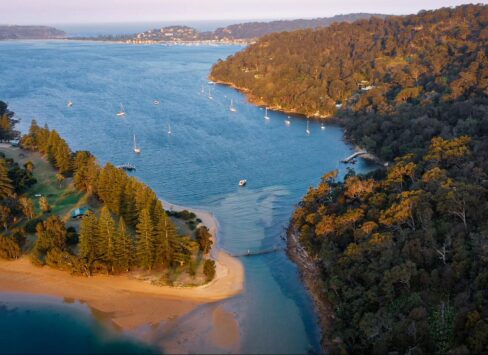 Escape the crowds on a COBLI boating adventure through the scenic beauty of Pittwater and the Hawkesbury River. Explore secluded coves, charming islands, and picturesque waterways accessible only by boat.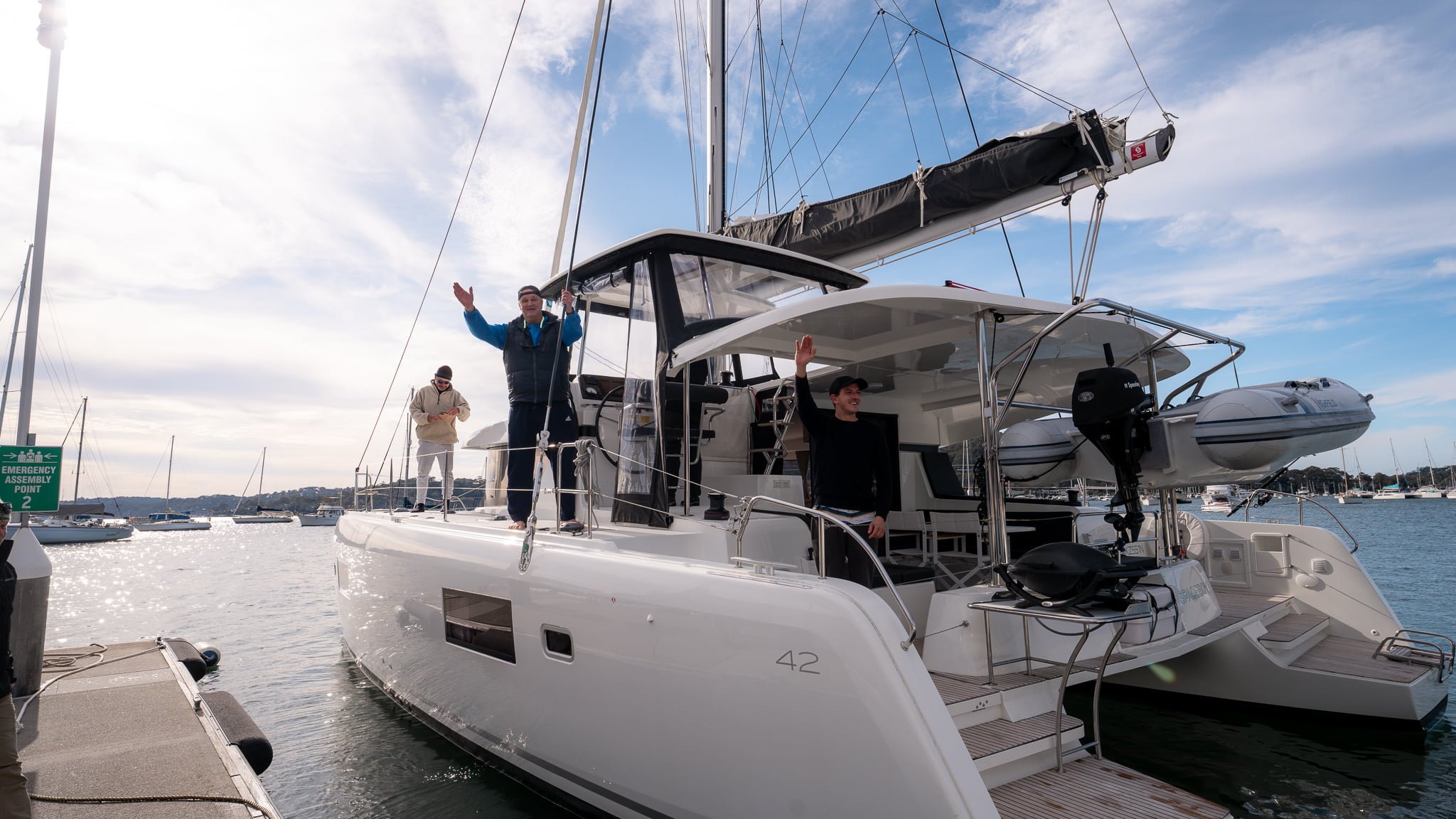 Exquisite waterfront dining in Pittwater at The Quays Marina Cafe. Enjoy the freedom of arriving in your COBLI Axopar or Lagoon to the perfect blend of breathtaking views and culinary excellence.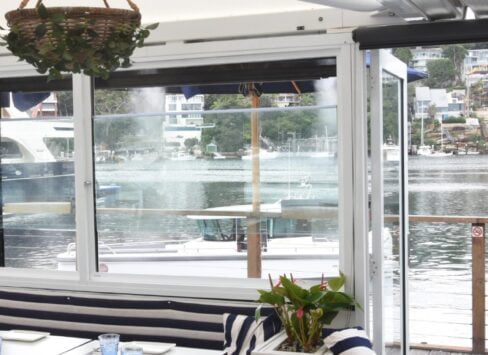 The Spit is the perfect place to dock and eat…The greatest luxury of owning a boat is travelling by boat and visiting exclusive waterfront cafes and restaurants.