Lagoon 42 syndication owner Mark Pettitt describes his experience with COBLI as a great way to dip his toe in the water before deciding whether sailing the world is his retirement plan. From the Lagoon 42 to the 6-person syndication, COBLIs offering ticked all the boxes for Mark.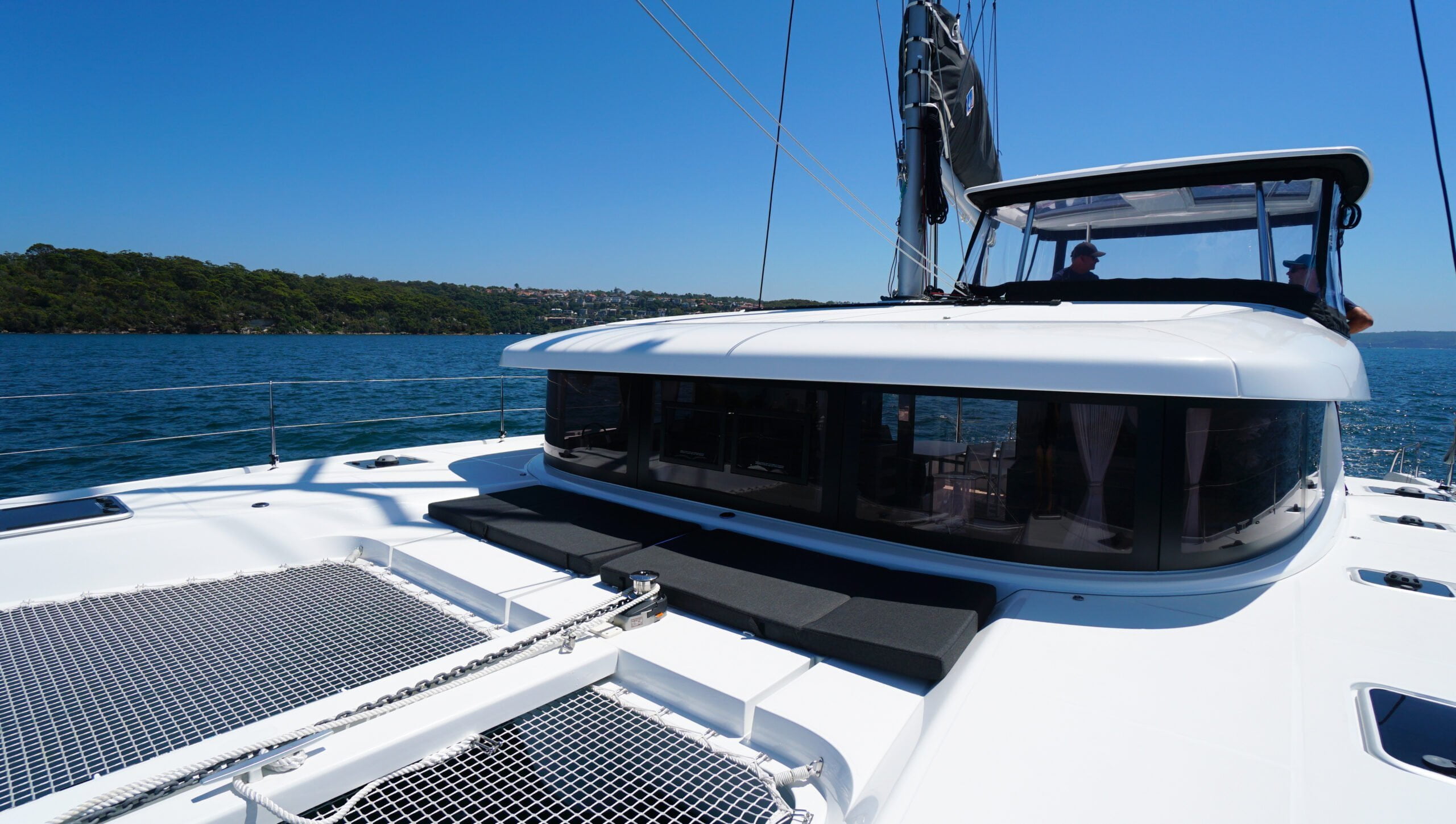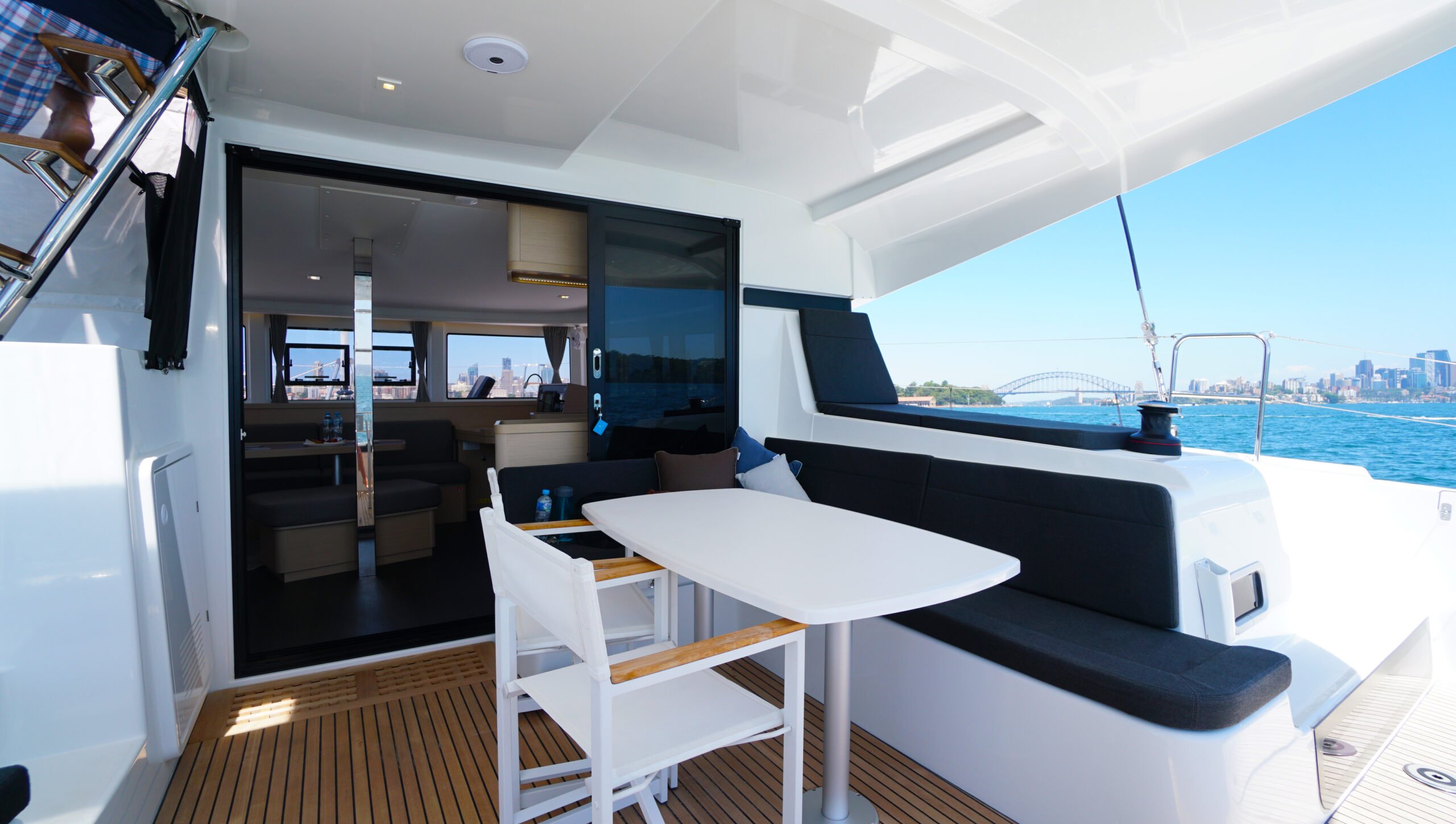 WHY SYNDICATION?
"I'm sort of coming to the end of my working career, and I really wanted to get into sailing, but I wanted to do it with people who knew how to sail, or I could be taught how to sail. I wanted to do it on a new boat, and I wanted to share the cost before I really knew I was gonna commit to sailing and possibly sailing around the world one day."
WHY COBLI
"I chose COBLI because there was quite a lot of choice, but COBLI have the Lagoon boat, which was obviously important to me. They seem to have a very personal touch in the way that they ran their boats, their syndicate. Most importantly, they only had six people per yacht which was really important to me."
WHY LAGOON 42
"I love the Lagoon 42. One, it's the most popular 42 to actually sail around the world and if that's my intention, I thought I'd have a look at the most popular boat. It's also got the safest record. More importantly for my wife, it's like a small apartment. It's like a little home, and it appealed to both of us."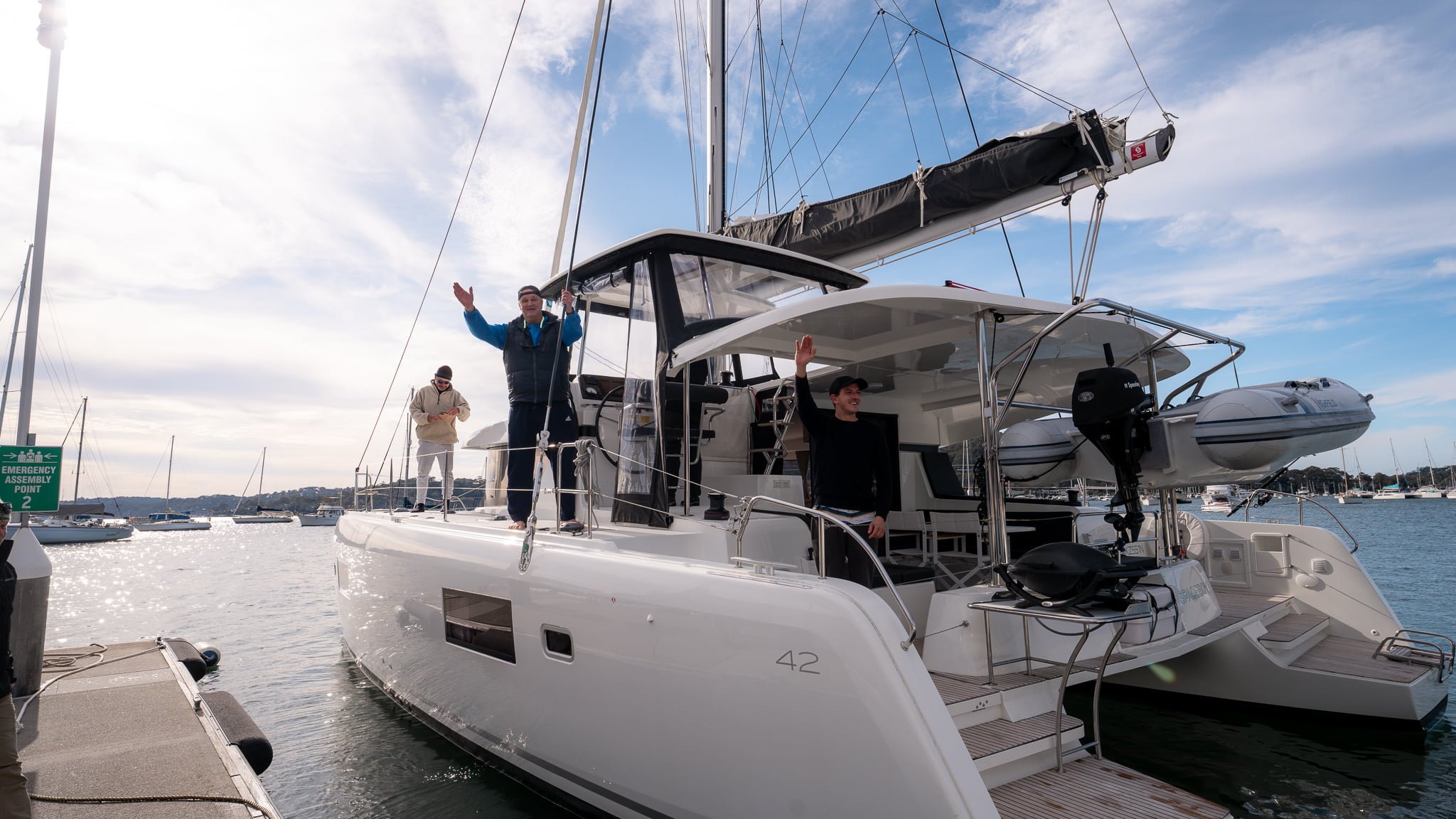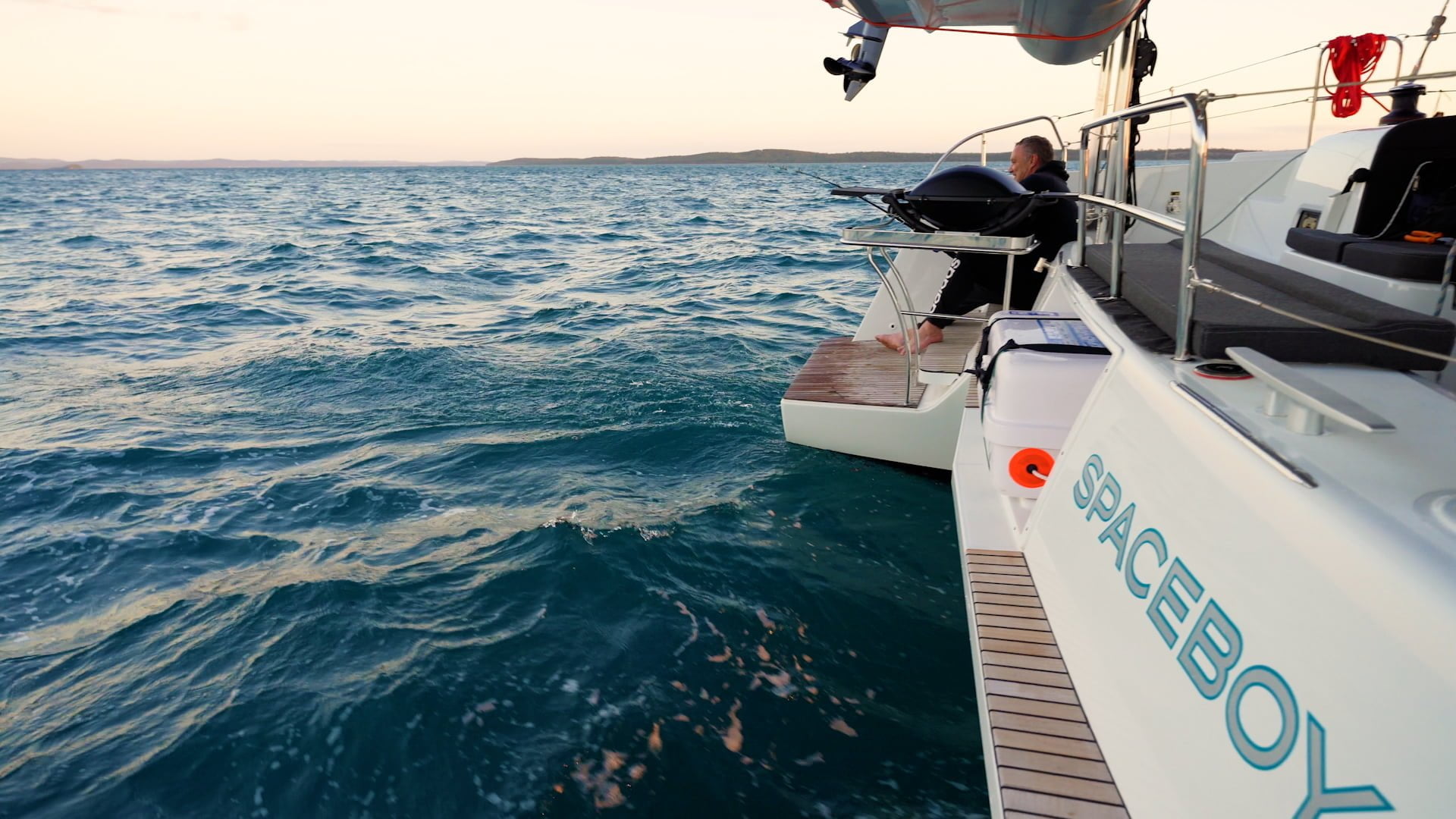 FAVOURITE THING TO DO ON SPACEBOY
"I like to save up my days, and instead of just going out for the day, I actually like to go out for three or four days so I can explore a bit further, and COBLI allows me to do that. They're very flexible and supportive of that. So, I like to go out to Port Stephens or down to Wollongong and actually sail the open seas in the boat."
DELIVERY EXPERIENCE
"I did the first delivery on Spaceboy from Gold Coast to Airlie Beach, and it was great because I met other syndicate members who were terrific people. Also, I learned a lot about sailing. The guys who are skippering the boat taught me a hell of a lot, and I also found out if I could cope with five solid days and five solid nights of sailing which luckily I did."
WHITSUNDAYS HIGHLIGHTS
"I love coming up to the Whitsundays. I mean, aside from the fact that we've had two years of restrictions and La Nina's bad weather, this is just a paradise up here, and to be able to come up here and sail around the Whitsundays is unique. To me, it's very special to have the freedom to sail wherever you want, whenever you want, with friends, with new friends, and experience a beautiful part of the world."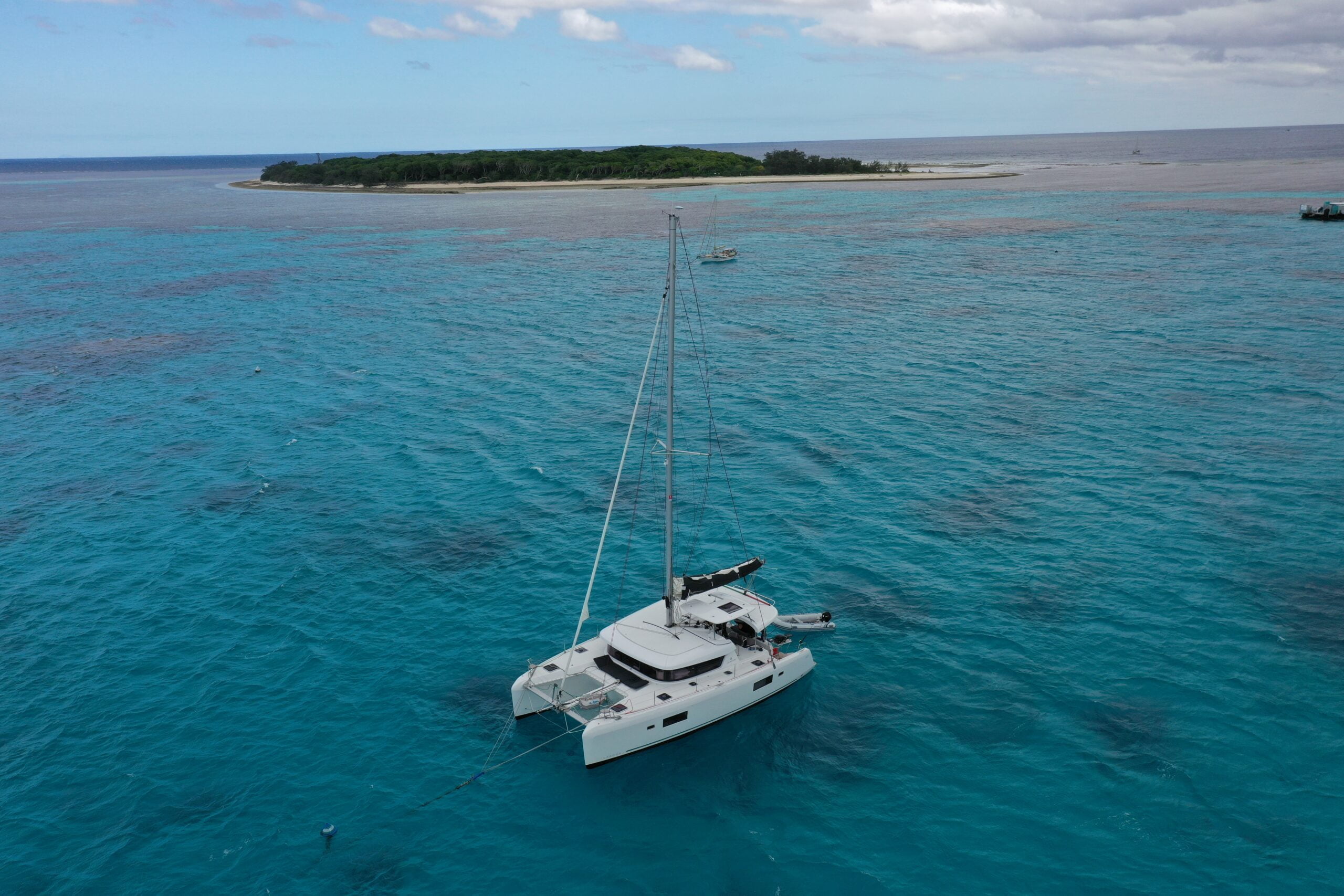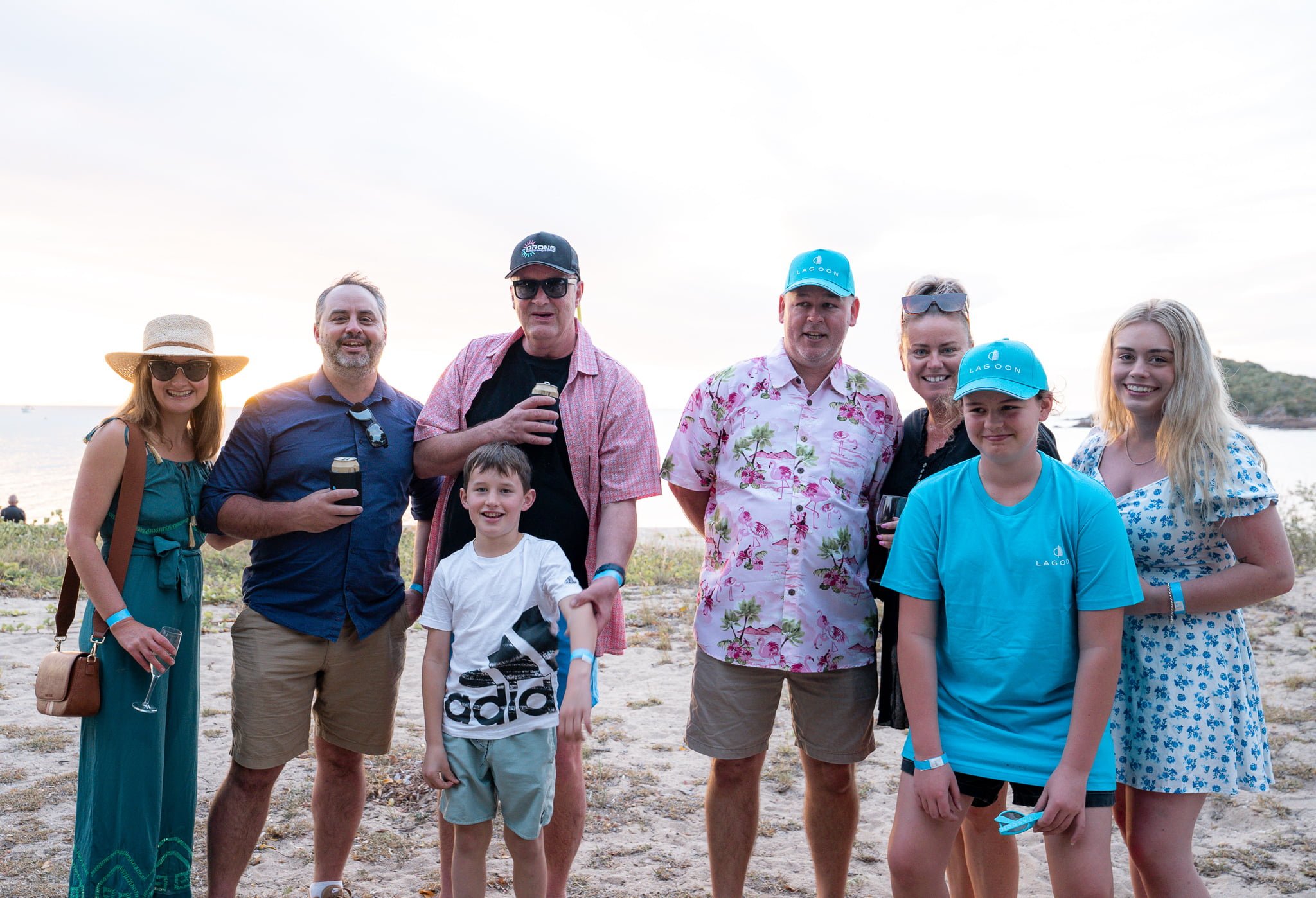 COBLI TRAINING EXPERIENCE
"One of the important things for me was to ensure that not only did COBLI value the safety, maintenance and service of those vessels, but they needed to give me training that made me comfortable enough to go out on my own on the yacht. The training was fantastic. It was led by Joe, um, and John to a certain extent, and they do supporting videos on YouTube, which is unique, and you can always phone them up or ask them, "Look, I'm I'm unsure on this topic, or I'm not confident here", and they'd happily come out and show you the ropes, so to speak."
FINAL REMARKS
"Having been in the syndicate for almost two years, the management was brilliant from the beginning, but often that management support in these types of companies tails off. I've found that COBLI are fantastic. That service level's never dropped, it's just gotten better. I feel as though they're friends and we're not in a syndicate, and that's a credit to them to get that balance right."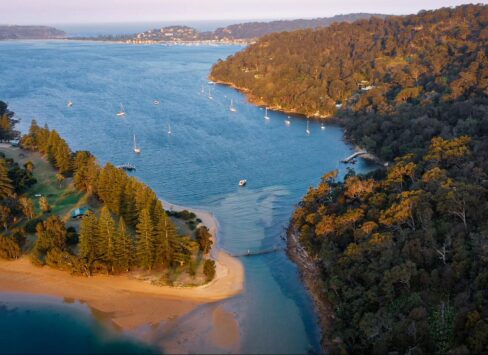 Escape the crowds on a COBLI boating adventure through the scenic beauty of Pittwater and the Hawkesbury River. Explore secluded coves, charming islands, and picturesque waterways accessible only by boat.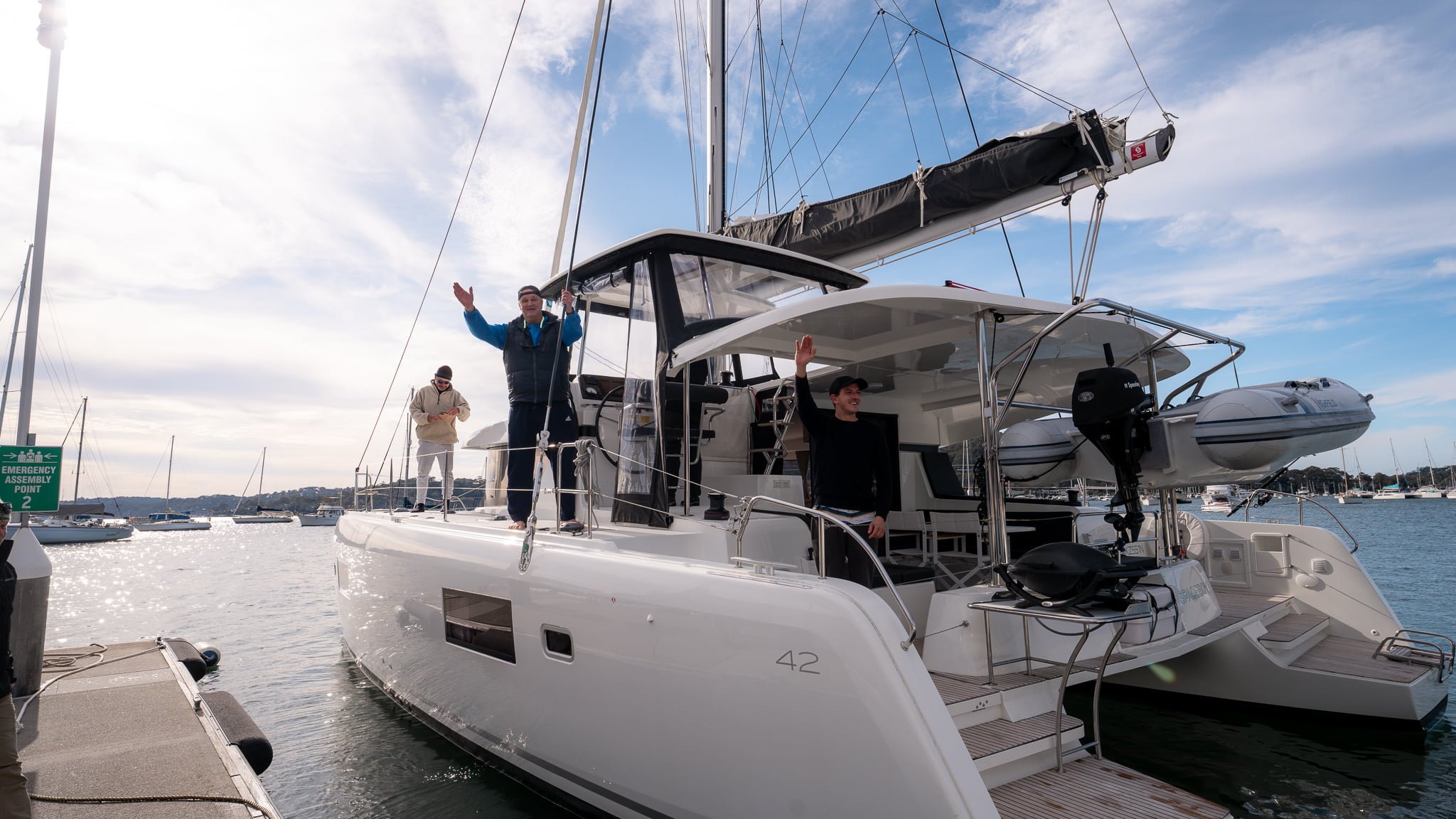 Exquisite waterfront dining in Pittwater at The Quays Marina Cafe. Enjoy the freedom of arriving in your COBLI Axopar or Lagoon to the perfect blend of breathtaking views and culinary excellence.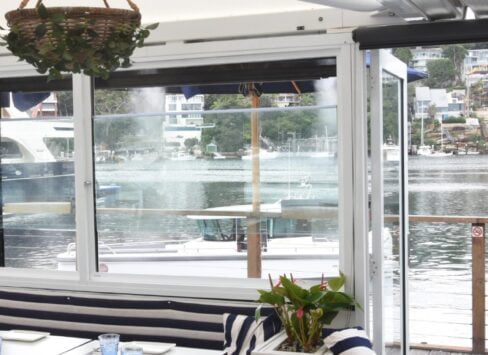 The Spit is the perfect place to dock and eat…The greatest luxury of owning a boat is travelling by boat and visiting exclusive waterfront cafes and restaurants.