Cobli is brought to you, courtesy of two of the boating industries most respected operators: John Cowpe and Peter Hrones bring a wealth of experience; with over 50 years operating in boat sales, support and importation. The best designs, the best manufacturers and a commitment to customer service has seen the creation and growth of some of Australia and New Zealand's most successful marine operations, under their guidance.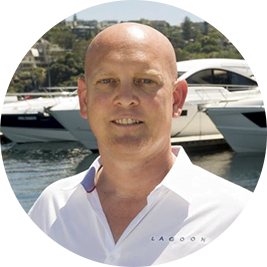 John Cowpe is the Managing Director of The Multihull Group a multi-award-winning multihull importer in Australia and New Zealand. The company is best known for exclusively importing Lagoons, the world's number 1 catamaran manufacturer. 
Entrepreneur John Cowpe was born to be on the water.  Growing up on the west coast of Scotland, in the town of Fairlie, famous for Fife Yachts, it's only fitting really, that John's career has seen him sail yachts around the world, working and living his dream. 
"I came to Australia to get involved in the yachting industry as a profession and that's what I did. I went from a very good job in Japan to cleaning boats in Sydney Harbour then working at a brokerage … then started up Yoti in 2008, which has grown to be the number one yacht brokerage in Australia… and in 2015 co-founded The Multihull Group."
John Cowpe is one of the leading new yacht sellers in Australia – something he is proud of, and a little humbled by. 
"I have an entrepreneurial spirit, and I enjoy creating new companies.   I love the business and I love the industry. It's small and intimate and there's an opportunity to stand out from the crowd and do something special."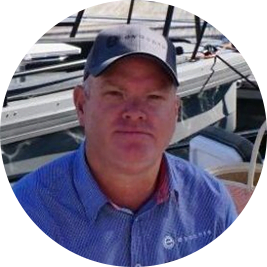 Peter Hrones is the Managing Director of Eyachts, a company well known for being the first importer downunder to bring day boats to our shores. Since then Eyachts have developed this reputation by bringing in some of the fastest growing brands from Europe including; Axopar and Pardo. 
Peter is one of the giants of the yachting industry in Australia and New Zealand with 30 years experience in yacht brokerage and new yacht sales.
Since the 1990's Peter has been scouring Europe for the very best boats on the market and bringing them downunder with huge success.
"It's my passion to bring cutting edge boat design to Australia and set trends in the market downunder.  Great and innovative boat design sets my pulse racing and I can't wait to get out on the water." – says Peter.
"We were one of the first to come up in early 2000s, nearly 20 years ago with syndication & equity in boats, that was sailing yachts. In that time we had 30 to 35 boats sold alone on Pittwater. From there it allowed a lot of people to get into boating, it was almost like trying to dip their big toe in the water. Here we are today with a new concept which we think is suited to today's times."- Peter Hrones
Perks of purchasing direct from the importer: 
Cobli are now the first company to provide equity ownership in Australia for Axopar, Pardo and larger Lagoons.
When you take ownership of your vessel through Cobli there is no middle company, meaning you're getting the best price guaranteed.
Cobli know your vessel from the start, we know when and how to best service them so they stay in the best condition possible.
Knowing your vessel from beginning to the end of your term means Cobli are better able to get the best resale value and therefore higher equity for you.