COBLI is excited to welcome to the team our newest star and Cobli's Business Manager,
 

Nicky

 

Souter.
If you have spent any time following sailing over the last decade in Australia then the name may well ring a bell.  One of the most awarded female sailors in recent history,
Nicky
has notched up an impressive haul including, World match racing champion, Sydney to Hobart winner onboard Wild Oats, 10 national championships and in 2010 was named Australian Female Sailor of the Year.
Growing up on Scotland Island with the daily commute to the mainland, she had seawater in her blood from a young age.  Having recently returned from an 8-year stint in the USA working as a sailing manager for yacht clubs in Connecticut and New York,
Nicky
is back and settled here on the glorious Northern Beaches.
 Having seen the rise of similar successfully business models in the States,
Nicky
is set to take Cobli to the next stage in the company's development.
She says "equity ownership is increasingly gaining traction here in Australia and our clients are loving our business models hassle-free walk-on walk-off nature.  It is a clever model and fits well in this fast-paced world.  I am enjoying being a part of this new and upcoming business and look forward to seeing more owners loving their time out on the water."
Welcome to the team
Nicky
!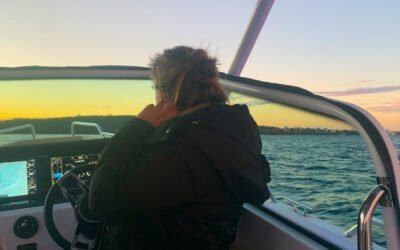 Have you ever just looked outside, over the ocean and the sunset is particularly beautiful? That is exactly what drove the team on this particular adventure.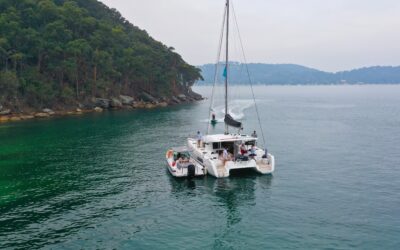 The Axopar 28 and Lagoon 42 will be on display Sanctuary Cove Boat Show 2021.
When: 20th-23rd, May, 2021
Where: Sanctuary Cove Marine Village. E-Arm.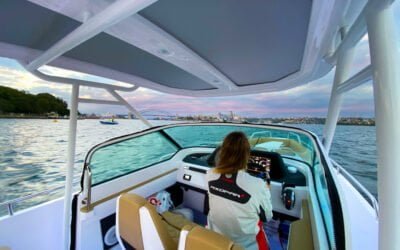 Mov'n Boat Darling Harbour is the new date location in Sydney.
Joe and Bianca took the Axopar 28 for a romantic night on the water, under the night sky.