SOMETIMES YOU DON'T NEED A DESTINATION…
Have you ever just looked outside, over the ocean and the sunset is particularly beautiful?
Or have you ever just craved nature, to be outdoors, to smell the salty air?
The answers for us are yes, yes and yes and that is exactly what drove the team on this particular adventure.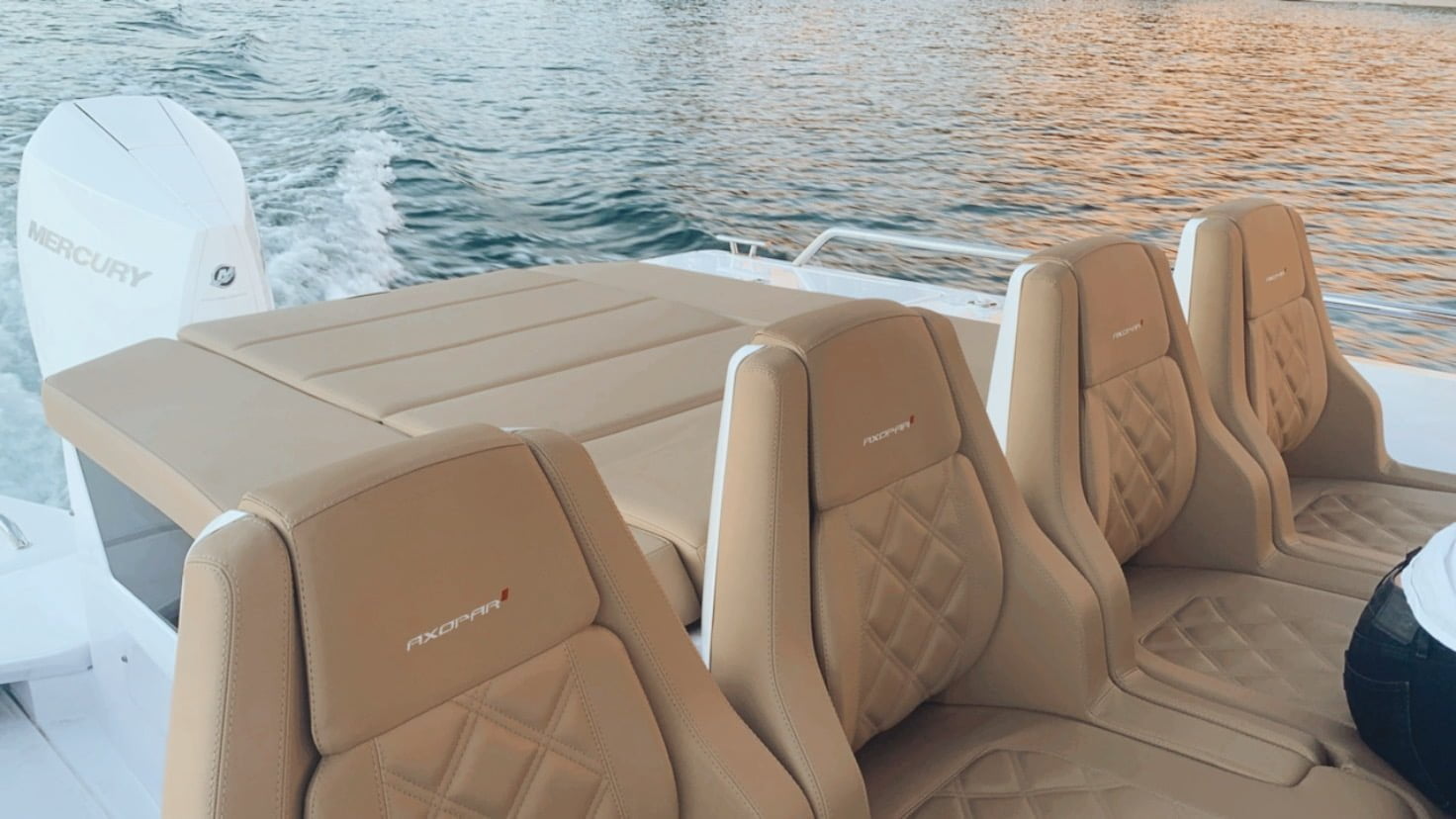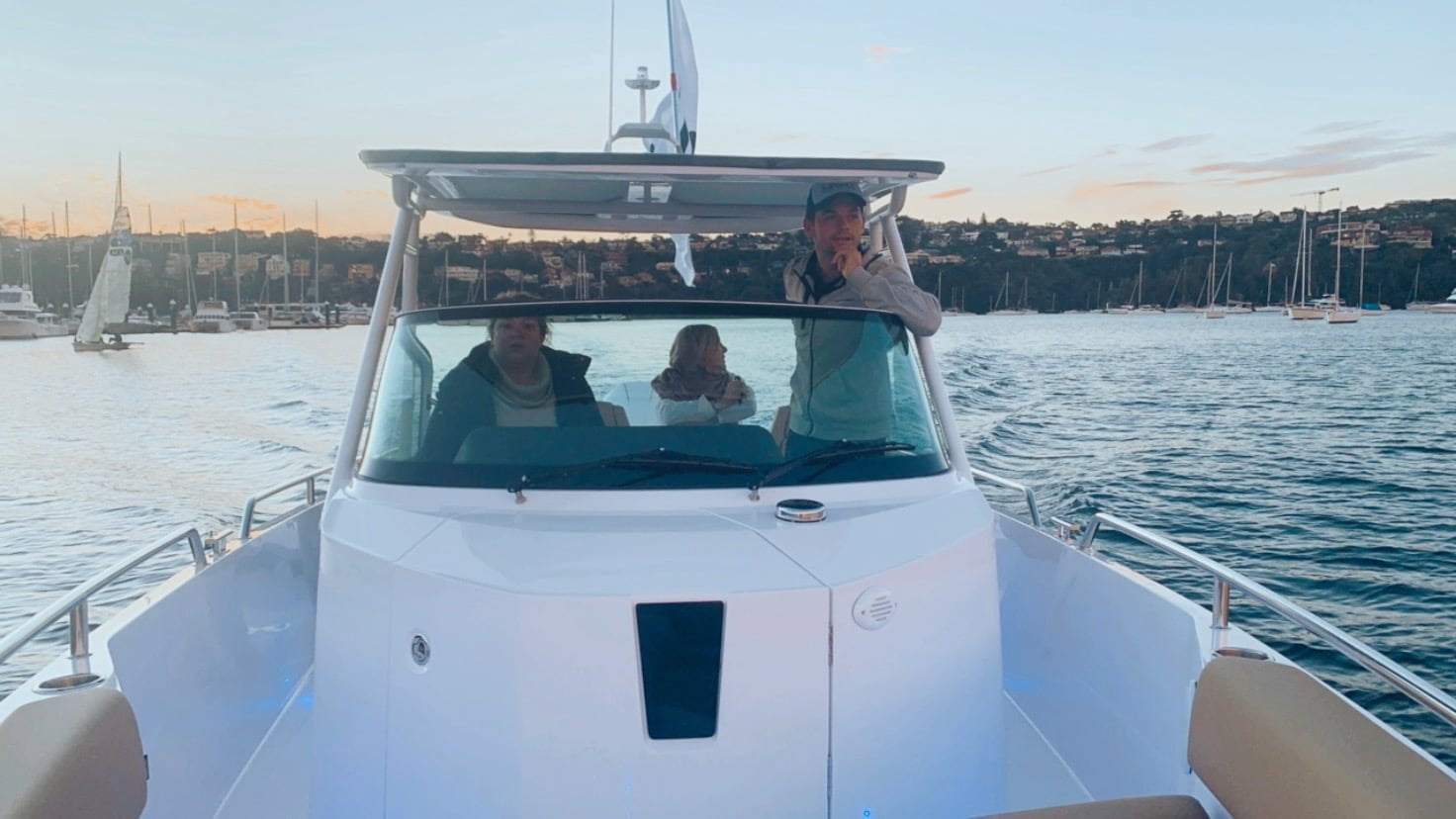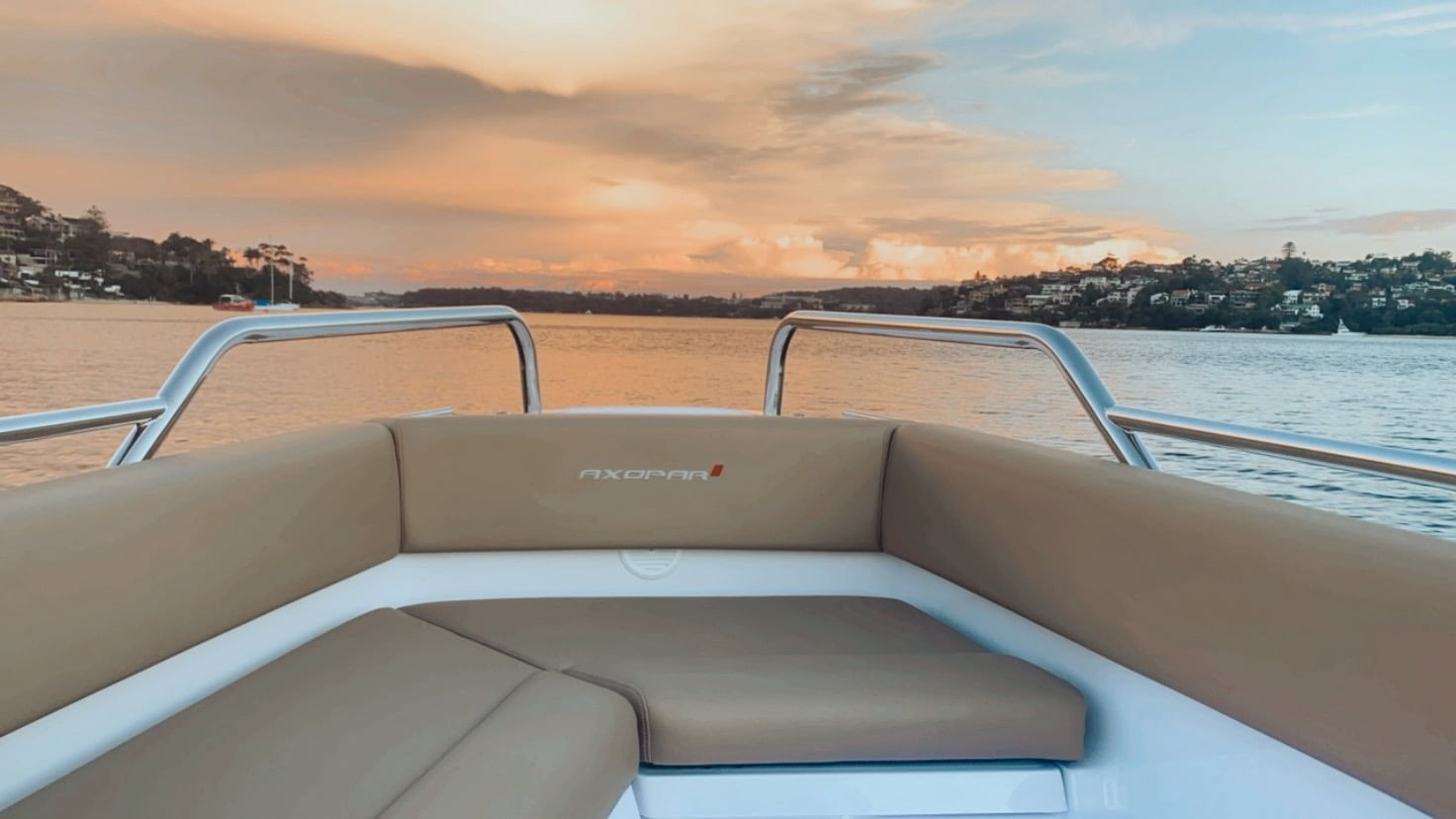 It was just before 5pm and the team were at the Spit ready to wrap up the day and join Friday afternoon drinks when pink filled the sky. One of our co-workers Claire had never been out on an Axopar and we had booked the Axopar 28 for the afternoon. This was the perfect opportunity to get the wind in my hair I thought…
All we did was duck around the corner into the harbour at full speed with the music blaring but sometimes that is all you need…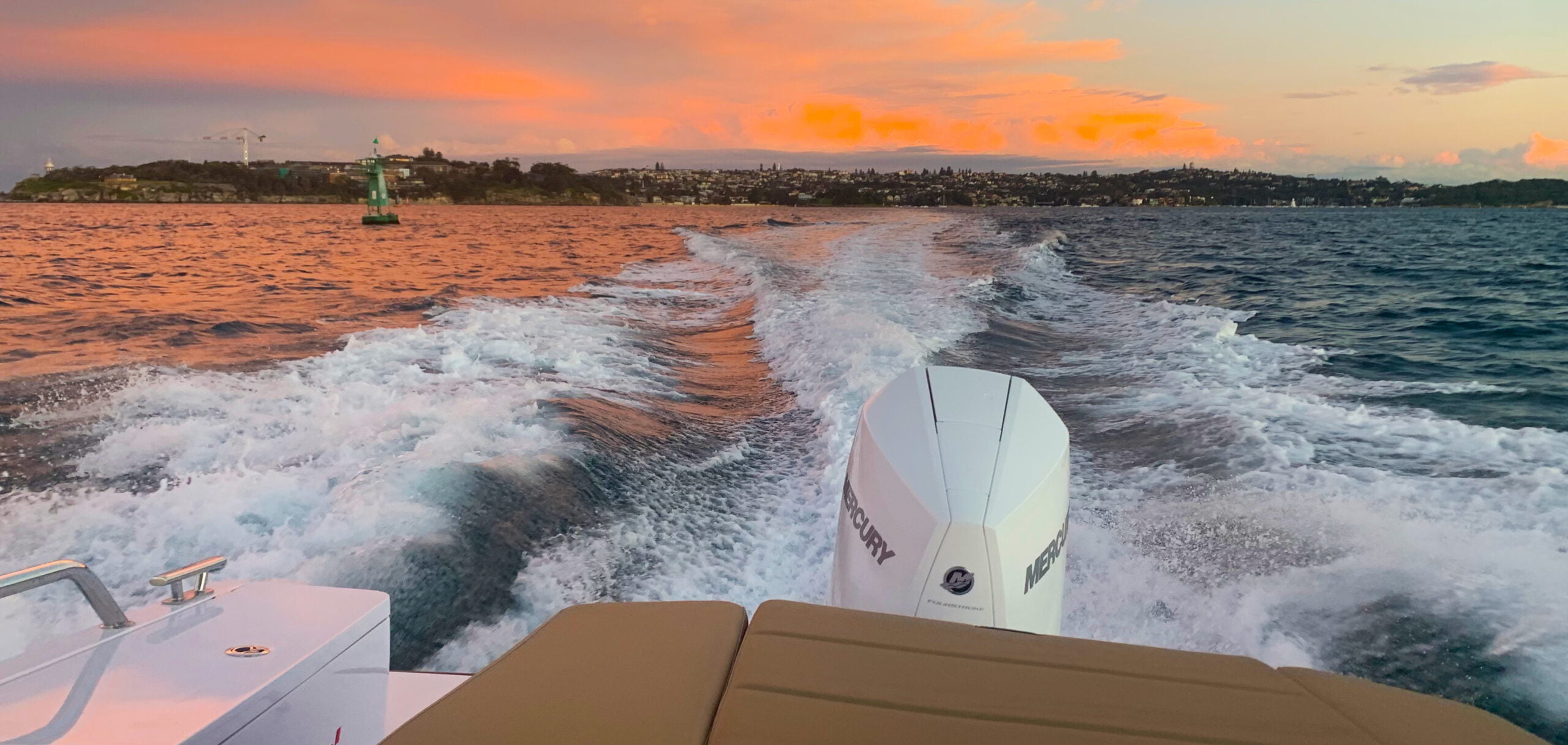 Returning with messy hair and smiles ear to ear, it is clear that a little bit of salty air and Axopar time feeds the soul.
Here is what Claire had to say about her first Axopar experience…
"A little anxiety crept in when I hopped aboard for what was about to come – I have little experience on the water, but the anxiety swiftly melted away when I realised Axopar is built for speed and fun.  Boy what a ride… such an exhilarating and thrilling experience!  I can safely say it was one of my best moments on the Harbour in an exceptionally long time.
Simply put, I loved it!
Thanks team for giving me a spin…. When can I go again???"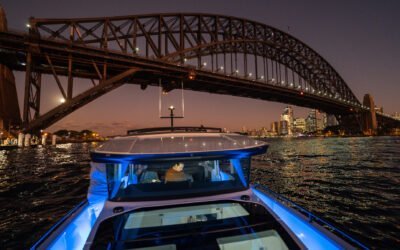 We decided to dodge the VIVID crowds and cold weather and see the light show from the water onboard Axopar 37, Life on Mars.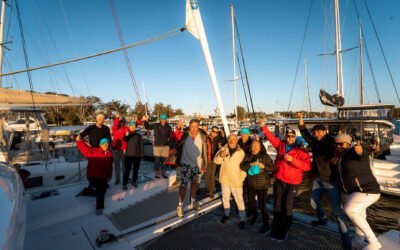 Both of COBLIs Lagoon 42's, Spaceboy and Let's Dance have started the journey north for warmer waters in the Whitsundays via Port Stephens.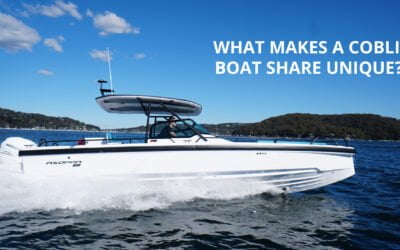 John Cowpe explains why they believe COBLI is the best way to enjoy real equity ownership for the prestigious boat brands they import to Australia and New Zealand, as well as exactly what makes a COBLI boat share unique.