Onboard the Lagoon 42 delivery from Tweed to Sydney things got a bit silly…
The crew decided to put together a fun video of our favourite things onboard the Lagoon 42 and what to expect from the next one.
NICKY'S FAVOURITE – The galley access window which goes straight into the cockpit and the helm station because everything is in arms reach for ease of control.
JOHN GAMLIN'S FAVOURITE – The cockpit lounge, perfect for snoozing and admiring the sunset.
JOHN COWPE'S FAVOURITE – The custom BBQ, making feeding the crew easy and delicious.
MARNIE'S FAVOURITE – The bow seats, the ideal location for spotting sealife including dolphins and whales.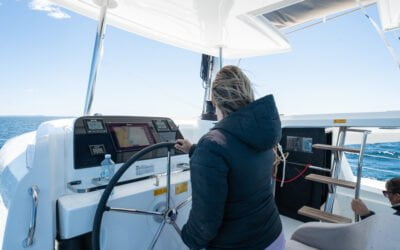 There is always more to learn when it comes to seamanship, navigation, manoeuvering and generally broadening your knowledge base. COBLI offers training prior to handover, as well as, exclusive further education packages to up-level your skills.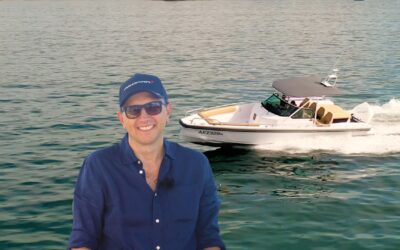 Lorenzo says, "What they offered in terms of syndication and having a 1/5th share. I looked at other syndication companies with similar sized boats but they were all a 1/8th share or a 1/10th share and that wouldn't have given me the usage I was after. I was also attracted to the management that syndication offers, after a day on the boat I come in and I basically walk off the boat, someone else comes and cleans it… Maintenance, servicing, registration, antifouling it's all looked after and I don't have to worry about any of that."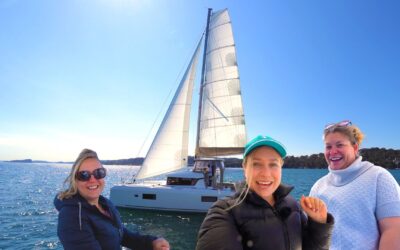 After a fabulous weekend on Sydney Harbour showing off this brand new Lagoon 42, it was time to sail back to Pittwater. This particular Lagoon 42 is in syndication with our company Cobli and is now sold out with 6 excited owners in the process of having her handed over to them.