Onboard the Lagoon 42 delivery from Tweed to Sydney things got a bit silly…
The crew decided to put together a fun video of our favourite things onboard the Lagoon 42 and what to expect from the next one.
NICKY'S FAVOURITE – The galley access window which goes straight into the cockpit and the helm station because everything is in arms reach for ease of control.
JOHN GAMLIN'S FAVOURITE – The cockpit lounge, perfect for snoozing and admiring the sunset.
JOHN COWPE'S FAVOURITE – The custom BBQ, making feeding the crew easy and delicious.
MARNIE'S FAVOURITE – The bow seats, the ideal location for spotting sealife including dolphins and whales.
With Cobli's Axopar 28 "Major Tom" and Axopar 37 "Life on Mars", as well as Eyachts Axopar 22 all based at The Spit, the lineup of Axopars were calling our name. The Cobli team took the opportunity one sunny Monday to enjoy what Sydney Harbour has to offer.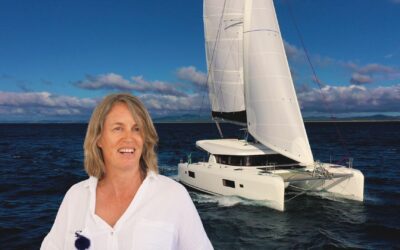 Vic says, "I just love that you can walk-on walk-off and not have to worry about all of the maintenance and all the little details are looked after so it's really a pleasure to have this as an opportunity for our family."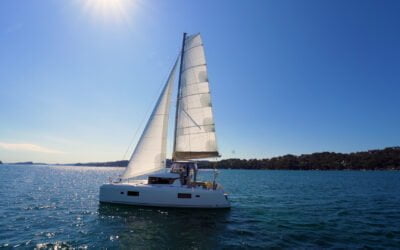 WHAT: Lagoon 42 "Just Dance"
WHEN: November 12-14
WHERE: COCKLE BAY WHARF, SYDNEY