Currently in syndication with COBLI.
SOLD OUT
The world's most popular catamaran; the Lagoon 42 is entering the Cobli range for a second time this year after selling out 2 weeks after the last launch.
It is safe to say the Lagoon 42 has hit a sweet spot across the globe.  Fun and luxurious, with the volume of many 45ft catamarans, she is an incredible family cruiser, entertainer, and passage maker. Based on Pittwater during the summer and relocated to the Whitsunday Islands for 3 months over the winter, you have the ultimate opportunity to enjoy her as both a part of your family lifestyle and a holiday destination.
This new 2021 features the latest model facelift, walnut interior and contrasting smart shark upholstery. Included in the package is; airconditioning, generator, water maker, extra cockpit refrigerator, sunbathing area on the roof, TV in the saloon and owners suite. With a double berth in saloon and extra bow sleeping area, you can now sleep up to 9 guests onboard.
We predict this opportunity to set sail in Sydney for summer 2021, don't miss out!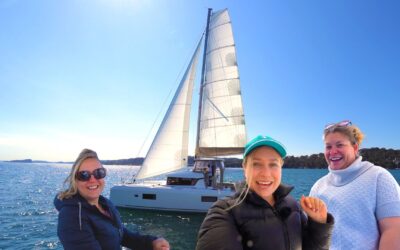 After a fabulous weekend on Sydney Harbour showing off this brand new Lagoon 42, it was time to sail back to Pittwater. This particular Lagoon 42 is in syndication with our company Cobli and is now sold out with 6 excited owners in the process of having her handed over to them.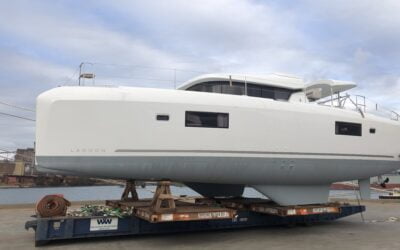 To celebrate the arrival of the new Cobli Lagoon 42, John Cowpe hopped aboard the sister ship, detailing some of the main options to get existed about and to show off the interior and exterior upholstery and wood.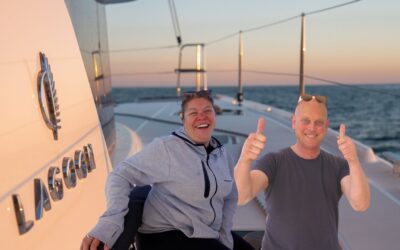 The Lagoon 42, "Spaceboy" is part of Cobli our syndication company – her 3-year program sees the vessel in the Whitsundays for 3 months over the winter.
Team members sailed from Tweed to Sydney to deliver the boat to its owners for summer.
A fresh approach to equity ownership.  COBLI is wholly owned by the exclusive importers of many of the most prestigious on water brands. From the latest catamarans based between Sydney and the Whitsundays islands to high-end day boats for entertaining and enjoyment on Sydney harbour and beyond. All vessels under COBLI are managed and maintained to the highest of standards.  Vessels are brought in from new and exited in good time to maximise a high resale value, which simply means; more equity is returned to our owners who can then choose to continue on to the latest model or move to full ownership should they wish. 
PERSONAL
See how it works to enhance your lifestyle
BUSINESS
See how it works to improve your business