THE LOOKOUT, ELIZABETH BAY
One of our favourite things to do on an Axopar is to visit waterfront restaurants. The Axopar is the ultimate on-water vehicle taking you from a to b in style, comfort, fun and of course speed.
With an Axopar on Sydney Harbour you are blessed with an abundance of food choices and one of our recent favourites is The Lookout.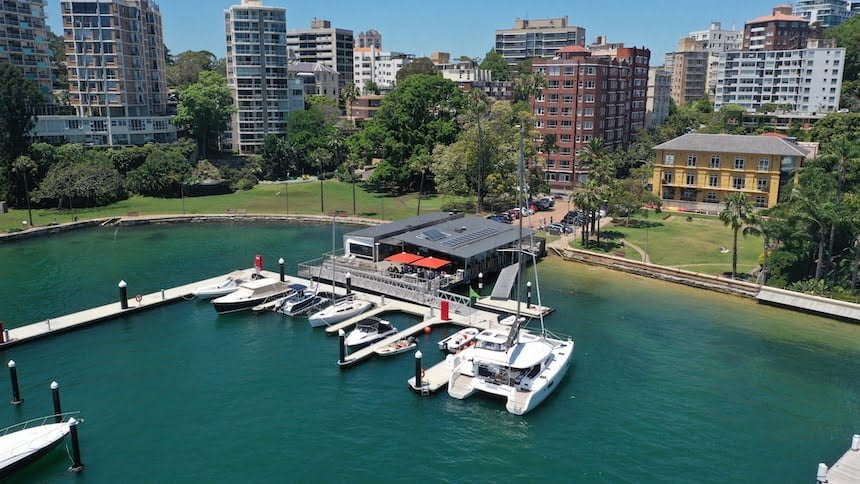 The Lookout is located in Elizabeth Bay just around the corner from some of Sydney's most iconic destinations including the Opera House, the Harbour Bridge and beaches such as milk beach.
Access is easy with the short term dock on the western arm, you may want to call up the marina in advance to ensure it is available but we have never had an issue.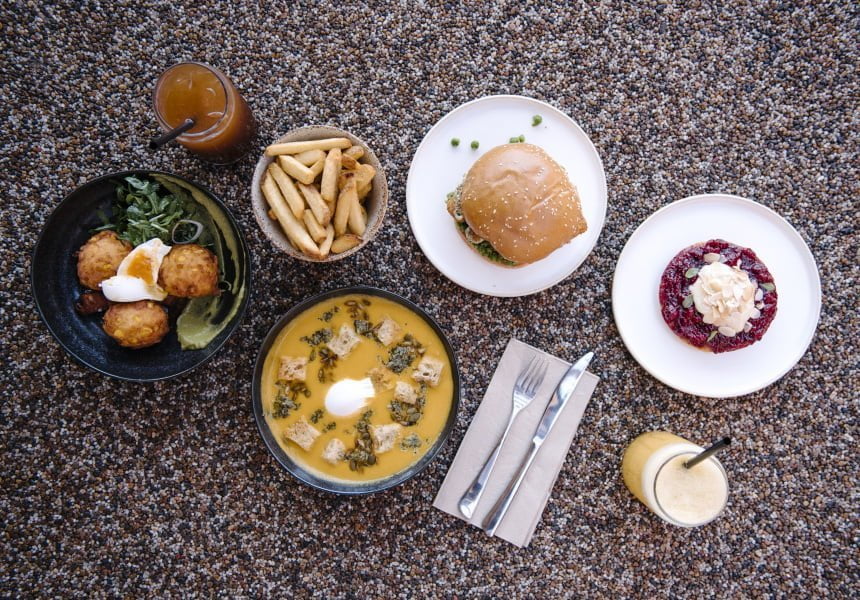 Seated with a spectacular view of the marina and a menu that is hard to pick from, we decided to go for our "go-to breakfasts".
Mine is a fritter, I would also like to call myself a bit of a connoisseur. The Corn Fritter is served with tomato, egg, halloumi and hollandaise sauce. I get the impression they try to do things a bit different. The fritters were round and fluffy and all the sauces and flavours seemed to be perfectly chosen. I was definitely impressed.
Scott went for something a bit more standard, the breakfast burger. However, with the added tomato relish and hashbrown, he stated that it wasn't your typical B&E.
We both also enjoyed a nice coffee and as a self-proclaimed "coffee snob" I must say my iced almond latte went down a treat.
On a separate occasion I picked up some takeaway chips to bring back to the boat and I found them to be perfectly crisp and soft with just the right amount of seasoning. It is hard to go from with hot chips but it is always good to know that there is a place you can swing by to pick some up. 
I would give The Lookout a 10/10 and would definitely return.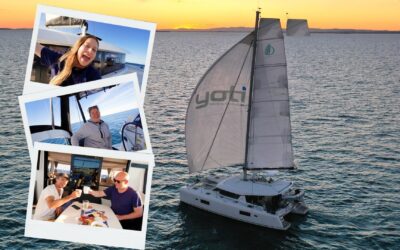 The Lagoon 42, "Spaceboy" is part of Cobli our syndication company – her 3-year program sees the vessel in the Whitsundays for 3 months over the winter.
Team members sailed from Tweed to Sydney to deliver the boat to its owners for summer.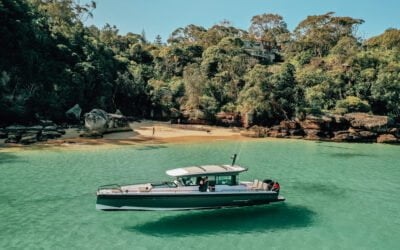 With Sydney in lockdown preventing in-person walkthroughs of the Axopar 37 Cobli is offering a virtual tour day for prospective owners.
WHEN: Friday, August 27th – 10am-2pm
WHERE: Facetime/ Online Platform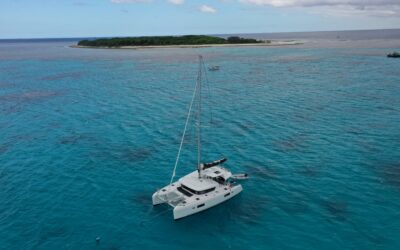 As you probably know part of Cobli's Lagoon 42 offering has the vessel in the Whitsundays between July and September. Here is the story from the delivery.