INSPIRE AND LEARN SERIES
POWERED BY TMG
FEEL CONFIDENT IN YOUR CATAMARAN HANDLING ABILITY
The Multihull Group (TMG) is Australia's exclusive Lagoon Catamaran importer and if you didn't know already, COBLI is run by the team from TMG.
In this series host and catamaran wizard, Joe Fox teams up with the industry experts to bring the highest quality instructional catamaran videos to the internet. Every video is produced onboard a Lagoon 42 or 46 so this valuable content is extremely relevant for COBLI's current and potential Lagoon owners. 
Watch, be entertained and gain knowledge, at the end of the series you will be confident in your catamaran handling ability. 
How to Anchor and Set Up a Bridle on a Catamaran
Catamaran Manoeuvring Tips & Leaving a Marina
How To Park Your Catamaran
How to Perform a Rig Inspection on a Catamaran
CATAMARAN VS MONOHULL RIG + VPLPs Design
Catamaran Sail Trim Basics with Americas Cup Sailor
How to Reef your Mainsail on a Catamaran
Engine Maintenance Tool Kit Essentials
Routine Diesel Engine Maintenance Explained Simply
 Mooring Retrieval and Bridle Setup on a Catamaran
What to do before leaving the dock
How to Lower the Mainsail
How to Unfurl a Jib/ Genoa Headsail
Our Boats
All Boats
Catamarans
Day Boats
Motor Yachts
Range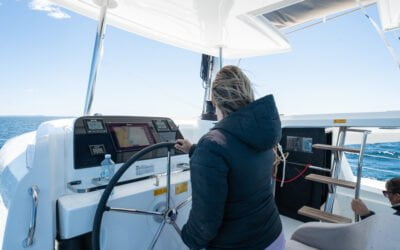 There is always more to learn when it comes to seamanship, navigation, manoeuvering and generally broadening your knowledge base. COBLI offers training prior to handover, as well as, exclusive further education packages to up-level your skills.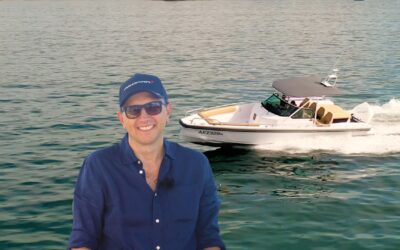 Lorenzo says, "What they offered in terms of syndication and having a 1/5th share. I looked at other syndication companies with similar sized boats but they were all a 1/8th share or a 1/10th share and that wouldn't have given me the usage I was after. I was also attracted to the management that syndication offers, after a day on the boat I come in and I basically walk off the boat, someone else comes and cleans it… Maintenance, servicing, registration, antifouling it's all looked after and I don't have to worry about any of that."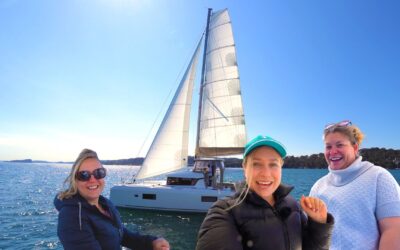 After a fabulous weekend on Sydney Harbour showing off this brand new Lagoon 42, it was time to sail back to Pittwater. This particular Lagoon 42 is in syndication with our company Cobli and is now sold out with 6 excited owners in the process of having her handed over to them.