Versitile layout for all-weather adventures
The ultimate adventure day boat – entertaining and offshore performance.
This Axopar 28 Cabin has a fully enclosable cabin, ideal for all weather conditions so that you can get the most out of your boat all year around.
 There has been ongoing demand for an Axopar 28 Cabin in the COBLI fleet, and we have finally secured one for early 2023. With only five shares in total, we do not expect this opportunity to last long.
The spacious cabin is configurable in multiple positions, forward-facing, with all seats facing each other and as a neat double bed. The aft cabin also provides additional sleeping, so you can comfortably sleep four onboard, perfect for family overnighters.
This highly adaptable model has ample space for any activity on the aft deck and a large social area on the foredeck that can be quickly and easily converted into a sunbed or a seating and dining area. It also incorporates a stowage space with an optional toilet and sink in front of the helm.
Whether for cruising or just unwinding with friends and family, you'll love the Axopar 28 Cabin.


Unlimited standby bookings

Fixed mooring, maintenance and management fee

Fitted out to the highest standard


Investing as an owner, not a club member.



GALLERY
(NOTE: IMAGES ARE OF A SIMILAR MODEL HOWEVER THIS BOAT DOES NOT HAVE BRABUS LINE OR TWIN OUTBOARDS)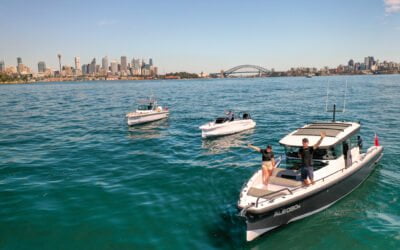 WHEN: August 3-6
WHERE: Darling Harbour
WHAT: Axopar & Lagoons on display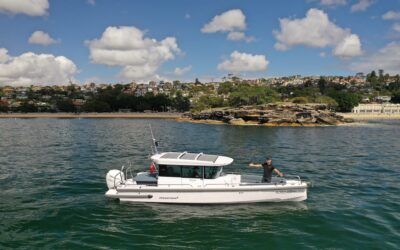 Join Joe for a walkthrough the Axopar 28 Cabin…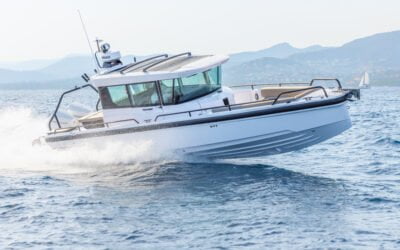 WHEN: Saturday, 25th February 9am-3pm
WHERE: Fergusons Marina, The Spit
A fresh approach to equity boat ownership.  COBLI is wholly owned by the exclusive importers of many of the most prestigious on water brands. From the latest catamarans based between Sydney and the Whitsundays islands to high-end day boats for entertaining and enjoyment on Sydney harbour and beyond. All vessels under COBLI are managed and maintained to the highest of standards.  Vessels are brought in from new and exited in good time to maximise a high resale value, which simply means; more equity is returned to our owners who can then choose to continue on to the latest model or move to full ownership should they wish. 
HOW DOES COBLI WORK?
Discover what equity boat syndication is, key benefits of COBLI and steps to ownership.
ABOUT COBLI
Meet the founder, why we started COBLI and our ethos.