IMPROVE YOUR LIFESTYLE WITH EQUITY OWNERSHIP CURATED FOR YOU

I'm time poor with a busy lifestyle but looking to enjoy new experiences.

We can't justify owning a boat with all the other activities in our life, but we really want to get out on the water!

Our family is based inland, but we want access to the water without the cost and time needed for 100% ownership?

We are a couple thinking of a lifestyle change but want to dip our toe into boat ownership and skill up first?

Every time we have visitors in town, we wish we could head out on the water and entertain them.

I want a low stress, walk on walk off experience so I can enjoy the best bits of boating!
Sounds familiar? We hear the same things time and time again, and this is where COBLI simply makes sense. Talk to us today about how you can quickly and easily embrace the on-water lifestyle with friends and family.

Entry price
As direct importers we have the ability to offer our products at competitive buy-in prices. Big mark-ups are not in our DNA, an entry price driven by the vessel RRP.

Service and care
All vessels under COBLI are managed and maintained to the highest of standards.  We know our boats intimately; when to service them and how to look after them. Ensuring best practice and delivering high resale.

Limited equity shares
COBLI limits the number of owners depending on the product offering and the vessel. While the entry price needs to be kept low, the availability needs to be reasonable to ensure your pleasure out on the water.

3-year lifecycle
A term of ownership with COBLI is not protracted. The beauty of equity ownership is the access to current models and the ability to move within the fleet to experience the very latest in design and technology. By 3 years your boat will still be a recent and highly sort after model, therefore attracting a great resale which maximises the return of equity to you.
A fresh approach to equity ownership.  COBLI is wholly owned by the exclusive importers of many of the most prestigious on water brands. From the latest catamarans based between Sydney and the Whitsundays islands to high-end day boats for entertaining and enjoyment on Sydney harbour and beyond. All vessels under COBLI are managed and maintained to the highest of standards.  Vessels are brought in from new and exited in good time to maximise a high resale value, which simply means; more equity is returned to our owners who can then choose to continue on to the latest model or move to full ownership should they wish.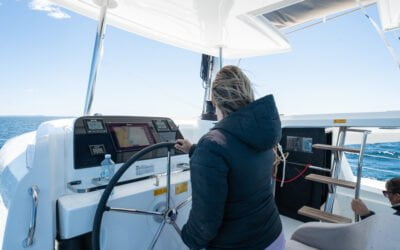 There is always more to learn when it comes to seamanship, navigation, manoeuvering and generally broadening your knowledge base. COBLI offers training prior to handover, as well as, exclusive further education packages to up-level your skills.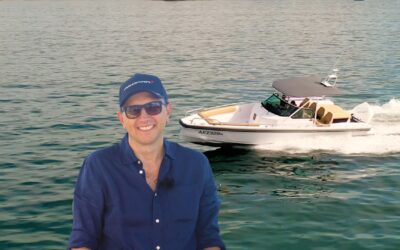 Lorenzo says, "What they offered in terms of syndication and having a 1/5th share. I looked at other syndication companies with similar sized boats but they were all a 1/8th share or a 1/10th share and that wouldn't have given me the usage I was after. I was also attracted to the management that syndication offers, after a day on the boat I come in and I basically walk off the boat, someone else comes and cleans it… Maintenance, servicing, registration, antifouling it's all looked after and I don't have to worry about any of that."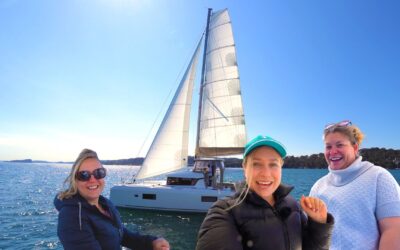 After a fabulous weekend on Sydney Harbour showing off this brand new Lagoon 42, it was time to sail back to Pittwater. This particular Lagoon 42 is in syndication with our company Cobli and is now sold out with 6 excited owners in the process of having her handed over to them.
Our Boats
All Boats
Catamarans
Day Boats
Motor Yachts
Range